Another feather in the cap
Wasfia Nazreen, the first Bangladeshi to have climbed the Seven Summits, has brought another international accolade home.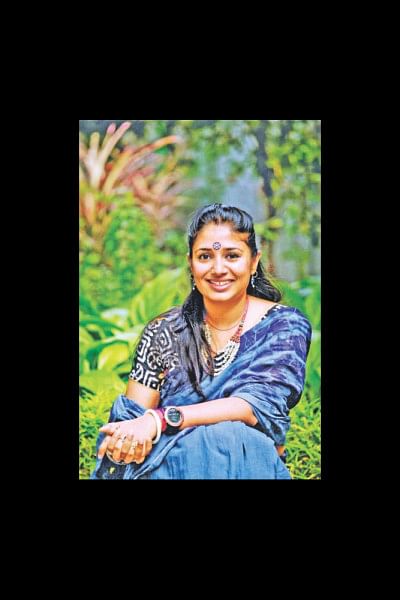 Wasfia Nazreen, the first Bangladeshi to have climbed the Seven Summits, has brought another international accolade home.
This time, the Washington-based National Geographic Society is honouring her with its Emerging Explorer award for her commitment to empowering women and girls through outdoor education and adventure.
Wasfia will receive a prize money of $10,000 that can be used for research or exploration of her choice, says a press release.
She is the first female to "hold both the National Geographic Adventurer and Emerging Explorer designations".
The National Geographic Society has recently announced its 2016 class of emerging explorers -- a group of 13 explorers including the Bangladeshi mountaineer, according to its website.
The other 12 explorers include Asha de Vos, a marine biologist and ocean educator, Naftali Honig, a wildlife crime investigator, Jeffrey Marlow, geobiologist, writer, and educator, and Thandiwe Mweetwa, lion biologist.
Wasfia will be honoured at the 10th Annual Explorers Symposium which will be held during the "Explorers Week" at the National Geographic headquarters in June, says the press release.
Talking to The Daily Star, Wasfia said, "At the award ceremony, I will give a presentation on the progress of women empowerment in Bangladesh. It will portray a positive scenario of the advancement of Bangladeshi women before the world."
She said such recognition would inspire her to concentrate more on the empowerment of women and girls in the country.
The press release says Wasfia will invest her entire prize money in sponsoring the first batch of students in her upcoming foundation, Ösel Foundation, set to be launched later this year.
The foundation is an alternate education centre with the mission to empower adolescent girls through outdoor education and adventure.
During the "Explorers Week", geographic scientists, conservationists, photographers and storytellers come together to share their latest discoveries and adventures, participate virtually in presentations and join conversation about ways Nat Geo family members are all making a difference.
During the many activities of the week, one of the explorers chosen by public demand will participate in a live Twitter chat with people and discuss about adventures and discoveries with them.
Geographic online page is taking votes from now till June 6 to help pick the explorer, says the press release.
Wasfia has requested all to vote for her visiting this website: natgeo.org/emerging
Born in Dhaka in 1982, Wasfia conquered the Mount Everest on May 26 2012 as the second Bangladeshi woman after Nishat Majumder.
In 2015, Wasfia became the first Bangladeshi and the only Bengali to have scaled the highest mountains of each of the seven continents, also known as the Seven Summits.
Earlier in 2014, she was selected as a National Geographic Adventurer in honour of her activism and commitment to empowering women through her work in the field of adventure.