56 days without chief justice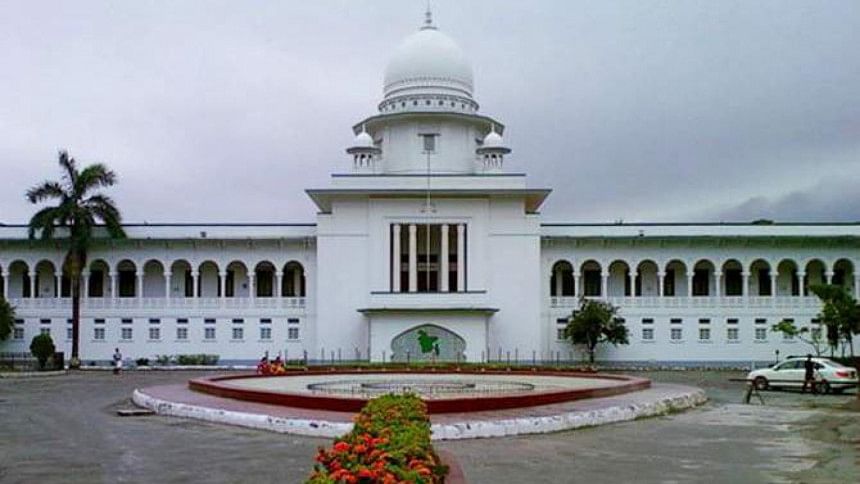 In an unprecedented instance, the office of the chief justice has remained vacant for 56 days.
In the past, the longest period the post lay vacant was less than two weeks, that too under extraordinary circumstances.
During the first martial law regime after Bangabandhu's assassination on August 15, 1975, the then Chief Justice ASM Sayem became the president and the chief martial law administrator.
He resigned as chief justice on November 5, 1975, leaving the post vacant for 13 days until Justice Syed AB Mahmud Husain was appointed chief justice on November 18.
The second time was in 1990, the last year of HM Ershad's autocratic rule, when he was facing tremendous pressure to step down. The then Chief Justice Badrul Haider Chowdhury retired on January 1, 1990. The office remained vacant for 13 days until Justice Shahabuddin Ahmed assumed the office of chief justice on January 14.
In all other cases, the post of chief justice remained vacant only for a day, according to records of the apex court since  1972.
Justice Surendra Kumar Sinha,  the 21st chief justice of the country, had resigned on November 10 while he was abroad. He resigned amid   flak from the ruling quarters over  different issues, including cancellation of the 16th constitutional amendment.
He had gone on leave on "health grounds" on October 3 last year, and left the country on October 13.
On October 3, the president gave Justice Md Abdul Wahhab Miah, senior-most judge of the Appellate Division of the SC, the responsibility of discharging the duties of the chief justice.
According to article 95 (1) of the constitution, the president appoints the chief justice.
And appointing the senior-most judge of the Appellate Division to the post of CJ has become a norm.
Contacted, Law Minister Anisul Huq on December 29 refused to make any comment on the issue. "I don't know when the president will appoint the chief justice," he said.
Legal experts have termed the vacancy unprecedented and said the post of the chief justice, who leads one of the three organs of the state, should not be left vacant for such a long time.
"Consequently, we are a country without a chief justice. It clearly indicates our disregard and disrespect for major institutions, democratic norms and the rule of law," eminent jurist Shahdeen Malik told The Daily Star recently.
He said, "One wonders why this post is kept vacant. Is it another way of exerting dominance over the judiciary?"
Khurshid Alam Khan, a SC lawyer and the editor of Dhaka Law Reports, said that even though Justice Md Abdul Wahhab Miah has been discharging the functions of the chief justice, the post should not be lying vacant like this. 
With the resignation of Justice SK Sinha, the number of Appellate Division judges has come down to five from 11 in 2009.