Appointment of new CJ soon, Law minister hopes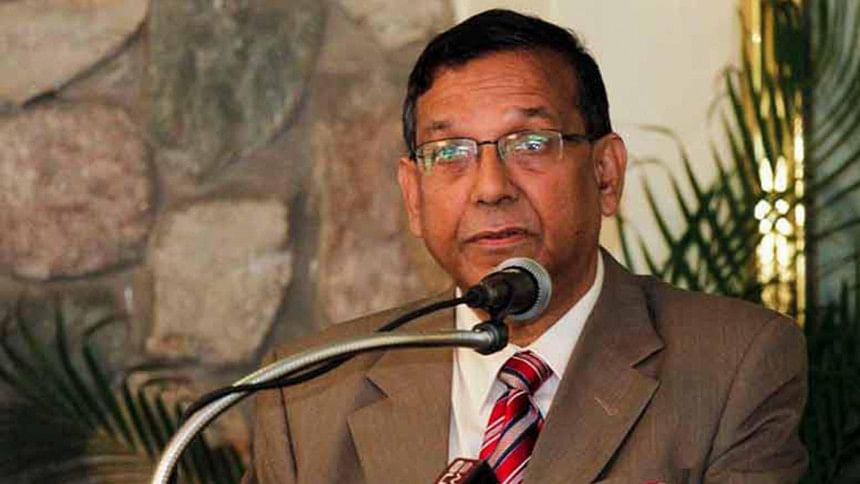 Law Minister Anisul Huq today hoped that a new chief justice will be appointed soon.
"Under article 95 of the constitution, president is the sole authority to appoint the chief justice. I don't know when the president will appoint a new chief justice. I hope that the chief justice will be appointed very soon. I cannot say more than this," he said.
The law minister was talking to reporters after attending as chief guest at the inauguration of a training programme organised for the government pleaders and public prosecutors at Judicial Administration Training Institute in Dhaka.
The post of chief justice has been lying vacant after the then chief justice Surendra Kumar Sinha resigned on November 10.
Justice Md Abdul Wahhab Miah, the senior most judge of the Appellate Division of the Supreme Court, has been performing functions of the chief justice.