3 more killed in 'shootouts'
Alleged JMB militant among the dead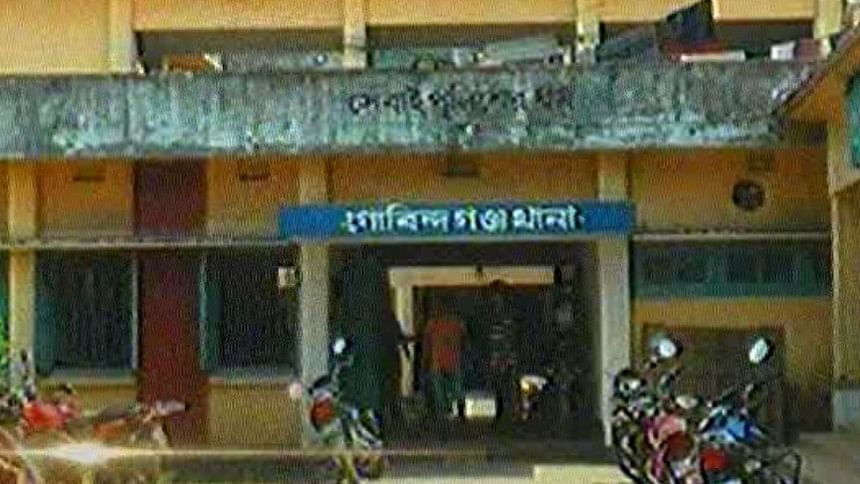 Three people including an alleged operative of banned militant outfit Jama'atul Mujahideen Bangladesh (JMB) were killed in separate "gunfights" with law enforcers in the capital and Gaibandha early yesterday.
With them, nine people were killed in incidents of "shootout" or "gunfight" in three consecutive days following the murder of a police superintendent's wife on Sunday.
In one of yesterday's incidents, a man was shot dead in a "gunfight" between police and his cohorts at Malancha village in Gobindaganj upazila of Gaibandha around 2:00am, reports our Gaibandha correspondent.
The incident happened as a team of police went to raid one Jahangir Hossain's house, being informed that JMB men had gathered there, said Mozammel Huq, officer-in-charge of Gobindaganj Police Station. 
Sensing the presence of law enforcers, JMB men opened fire at them. Police retaliated with gunshots, the OC said.
Within half an hour, members of the outlawed group fled the scene. Police later recovered a body, one detonator and explosives from the spot, he added. 
Law enforcers claimed that the dead was a JMB man but could not give his identity. 
The OC said the house owner, Jahangir, was an active member of the JMB, who is on the run now.
In Dhaka, an alleged leader of a doping gang, Nazrul Islam, was killed in a "gunfight" between his cohorts and members of the Rapid Action Battalion at a checkpoint in Prottasha bridge area under Turag Police Station around 1:45am, Lt Commander Md Shoaib, deputy director of Rab-1, told The Daily Star.
Nazrul and two others were crossing the checkpoint on a motorcycle. As Rab men signaled to them to stop, they opened fire from the running motorcycle. The Rab members fired back. Nazrul hit by a bullet fell off the bike, the Rab official said.
The injured was taken to Tongi General Hospital where doctors declared him dead around 2:30am, he added.
Lt Col Tuhin Mohammd Masud, commanding officer of Rab-1, said Nazrul had been involved in criminal activities including mugging and human trafficking.
The Rab claimed to have recovered one pistol and two bullets from the spot.
In another such incident in the capital's Rampura, a suspected mugger was killed.
The dead, Kamal Parvez, 35, was a resident of Uttar area, said Abdul Karim, operation officer of Rab-3.
According to the Rab, Parvez was held with a gold bangle about 3:00pm on Wednesday after he along with his three accomplices had mugged a woman at Taltola in Khilgaon.
A team of Rab-3 then took him to Balurmath area to arrest his accomplices in the middle of the night, Rab sources said. Sensing Rab's presence, criminals opened fire. Law enforcers fired shots in retaliation, leaving Parvez injured.
He was declared dead at Dhaka Medical College Hospital.