Robber killed in 'shootout' with police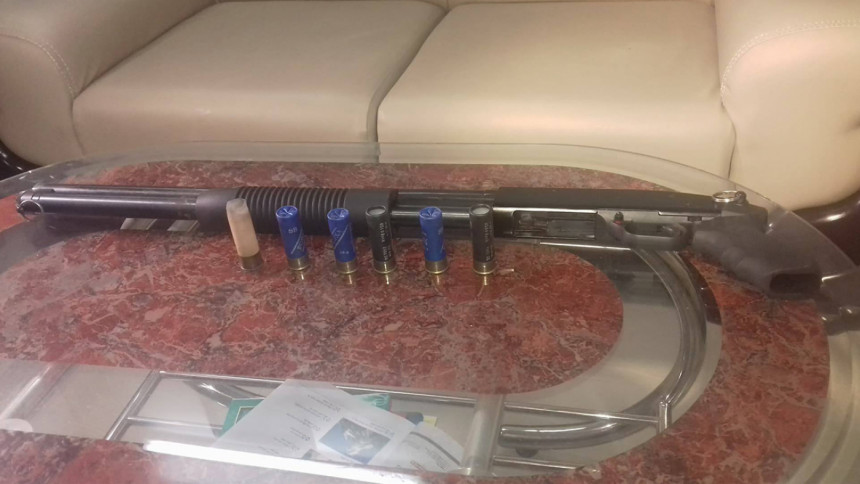 An alleged robber was killed in what police claimed was a shootout between police and his armed cohorts in the capital's Khilgaon area early yesterday.
Billal Hossain Selim, 45, son of Syed Ali of Tangail, was killed hours after police had picked him up from Demra in Dhaka.
He was suspected to be a leader of an inter-district robbery gang and was accused in at least 10 cases, mostly for robbery, police claimed.
Anwar Hossain, deputy commissioner (Motijheel) of Dhaka Metropolitan Police, said a team of Khilgaon police took Billal on a drive in Mostafa Majhir area to arrest his cohorts and recover firearms around 2:00am.
As the police reached there, an armed group opened fire on them in an attempt to free Billal. The law enforcers claimed they returned fire and Billal was shot at one point.
He was declared dead upon arriving at Dhaka Medical College Hospital, the DC said at a press conference at his office.
Since 2004, law enforcers have been giving similar accounts of events leading to deaths of around 800 suspects in custody, according to rights body Ain o Salish Kendra.
Around 1,900 people were shot and killed during the corresponding period in what the law enforcers claimed were incidents of crossfire, shootout or gunfight, it added.
Rights activists say when an arrested suspect is taken out for a "raid" he gets killed almost every time. The law enforcers should know that they would "come under attack" and should protect the suspect as such incidents keep continuing.
Asked about security measures for Billal when he was taken in the raid, the DC said, "We usually take security measures and will be more careful in future."
Shiblee Noman, additional deputy commissioner, who was present at the briefing, claimed that police had no idea that such incident would take place.
The incident took place suddenly and he was killed, he claimed.
The officers claimed to have recovered a firearm and five bullets from the spot after Billal's "cohorts" had fled.
Three policemen were slightly injured, they claimed.
According to police, Billal was once a car-lifter but later formed a robbery gang. He along with his accomplices allegedly robbed a house in Nagdarpara in Khilgaon in October.
Some of the accused arrested in the case in their confessional statements said Billal had led the robbery, they added.