Might take a little while for flood situation to improve: Army Chief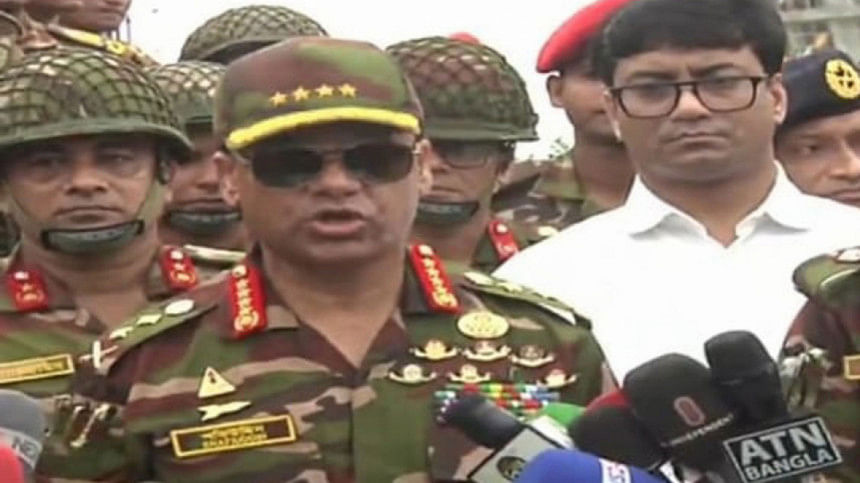 The country's flood situation could last a little longer, Chief of Army Staff Gen SM Shafiuddin Ahmed said today.
"The floods have created a disastrous situation, and we're all trying our best to overcome it. Not only the Bangladesh Army, but all the organs of the government are trying their best," he said while talking to the media in Sylhet this afternoon.
While many are on standby, forces are being dispatched from every region to the flood-affected areas. The army is also sending food and medical supplies, said Gen Shafiuddin.
"Many people have shown interest in providing relief through us. We're trying to organise it," he added.
"We still don't see enough indications that the floods will end in two days. It might take some time," said the army chief.
"There will still be significant damage, even if the flood situation improves. We have several activities in the post-flood period, and we are preparing for them," stated the army chief.
"If we all work together, we can tackle this disaster," he added.