Flood in Sylhet, Sunamganj: PM allocates Tk 1.2cr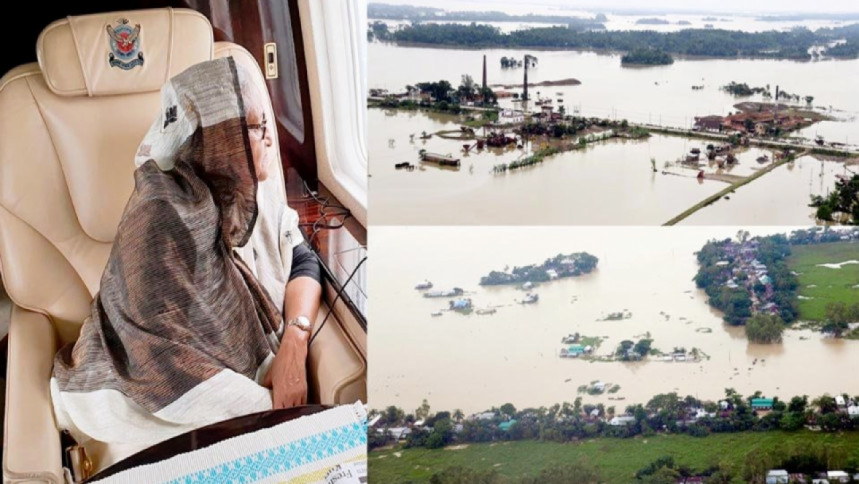 After inspecting the flood situation in the country's northern and north-eastern districts, Prime Minister Sheikh Hasina has announced Tk 1.2 crore special allocations for the flood-affected people of Sylhet and Sunamganj.
Md Mosharraf Hossain, divisional commissioner of Sylhet confirmed the development to our Sylhet correspondent tonight.
"After inspecting the flood situation in Sylhet, the prime minister has made special allocations for Sylhet and Sunamganj from her own funds. She has allocated Tk 5 lakh for each flood-hit upazila of the division."
The 13 upazilas of Sylhet will get total Tk 65 lakh while 11 upazilas of Sunamganj will get Tk 55 lakh, he added.
"Till now, 1,307 tonnes of rice, cash Tk 2.45 crore, and 24,318 packets of dry food were distributed among flood affected people of four districts in Sylhet division," he said.
Saying that the district administration has adequate allocations for flood-hit people, the divisional commissioner said they will distribute those among the flood victims consistently.