'Will wear Brazil's jersey for 7 days to console Razz'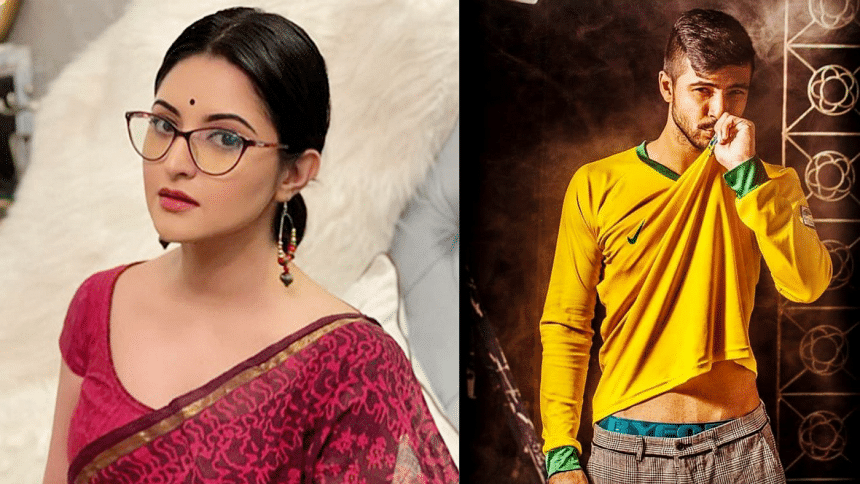 Pori Moni is a staunch Argentina supporter. The actress was visibly heartbroken when her favourite team lost to Saudi Arabia in the group stages.
To console her, her husband, actor Sariful Razz wore the Argentine jersey, a step that was appreciated by fans as an 'ideal husband move'.
Now, after Brazil's shock exit from the quarterfinals against Croatia and Argentina beating Netherlands in a heart-stopping match, she will pay back her husband's kindness.
"I will wear Brazil's jersey for 7 days if Argentina wins, just for Razz", she posted  on facebook.
Will the actress live up to her promise? Only time will tell.