These memories will forever be in my heart: Tariq Anam Khan on MIFF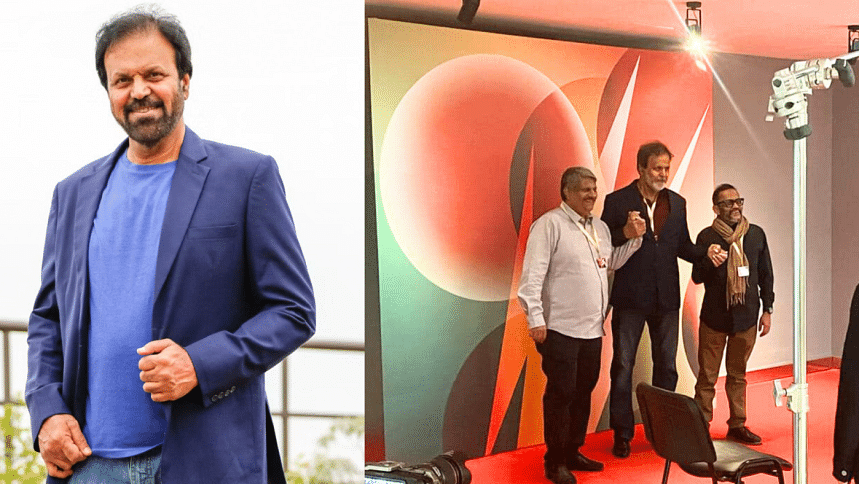 Noted actor Tariq Anam Khan is visiting the 45th Moscow International Film Festival (MIFF) with his film, "Peyarar Shubash", along with its director Nurul Alam Atique. The actor landed in Moscow on April 20. 
Speaking to The Daily Star, Tariq Anam Khan shared his experience of Moscow thus far.
"It feels great to be here in Moscow for the first time. I am gaining a lot of new experiences through this festival. These memories of coming here as an actor will forever be imprinted in my heart," said the actor.
"Peyarar Shubash" will have its International premiere at MIFF around 7 pm Bangladesh time, today.
"It is a matter of pride that our Bangladeshi film will be screened at this festival. People of different countries and nationalities will see it for the first time and I am really glad that I am able to be a part of this," added the actor.
"Peyarar Subash" (The Scent of Sin) has been selected in the competition category at the MIFF.  The festival will also showcase other Bangladeshi films as well.
When asked how he has been spending his time in Moscow, the actor replied, "I am really mesmerised by the beautiful culture and the humble nature of the people here. I also gave an interview for the festival. I am looking forward to returning to the country with lots of new experiences," shared the actor.
"Peyarar Subash" has been filmed in Sirajganj and Pabna. Apart from Tariq Anam Khan, the film also stars Jaya Ahsan in an integral role. The film comprises a talented assembly of actors including Ahmed Rubel, Sushama Sarker, and Noor Imran, among others. The movie is a joint production of Chorki and Alfa-i.