The US tour will remain a memorable one for me and Joy: Apu Biswas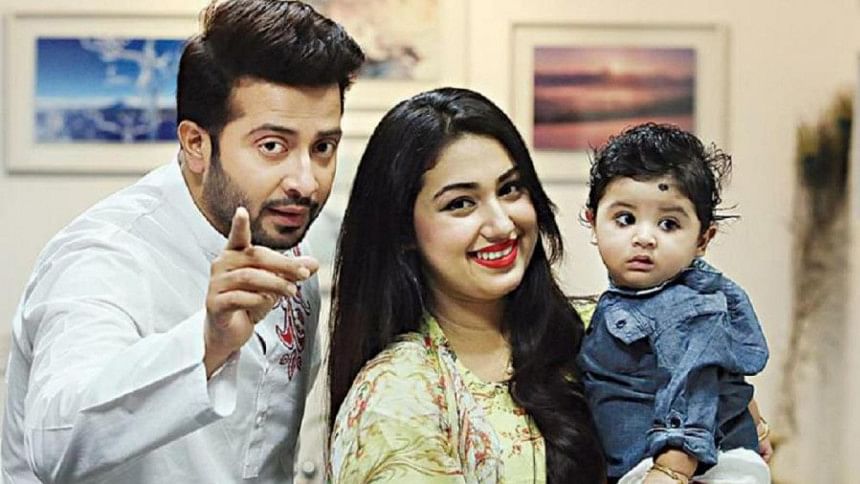 Apu Biswas is currently attending the Fifth Bangladesh Film Festival in Kolkata, where "Laal Shari", a film she produced and starred in, will be screened today (July 30), at 3pm local time.
Previously, she spent two weeks in the USA with Shakib Khan and their son Abram Khan Joy.
In conversation with The Daily Star, Apu shared that she is very happy that her first production is gaining appreciation from both sides of the border.
"I want to win people's heart through our film, and it is definitely a great honour that the film is being screened at such a prestigious festival", shared the actress.
Apu attended the press meet in Kolkata, and is currently spending time there with her team.
On the other hand, she also mentioned that the US tour was very important for her son, Joy. "He will always remember this visit to the US as a childhood memory."
The actor shared that Joy is very excited to share the stories with his friends at school. "The US tour will be a memorable one for me and Joy," she concluded.