Suhana Khan starring in next Karan Johar film?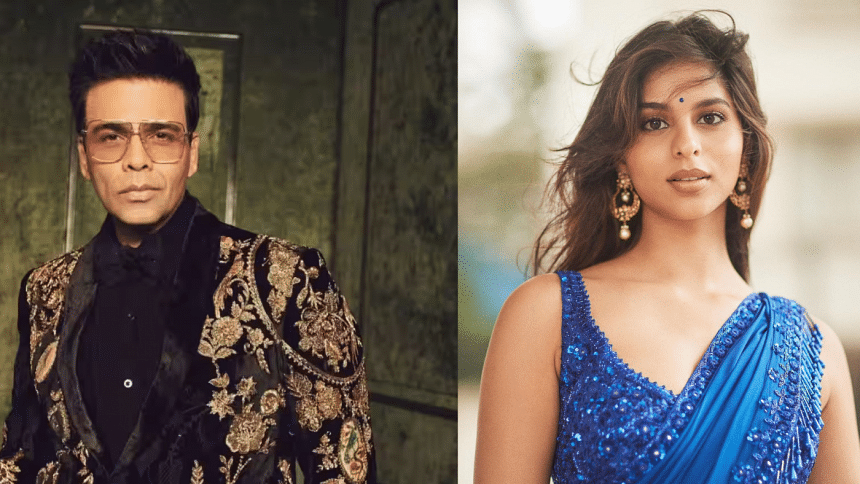 After a hiatus spanning seven years, Karan Johar has made a triumphant return to the director's chair with his latest film, "Rocky Aur Rani Kii Prem Kahaani," which is making waves at the box office. However, it appears that Johar is wasting no time and is already gearing up for his next venture, which reportedly features none other than his close friend Shah Rukh Khan's daughter, Suhana Khan.
According to insiders at Bollywood Life, both Karan Johar and Suhana Khan are enthusiastic about the upcoming project. Unlike any of Johar's previous franchises, this new film will showcase an entirely fresh script, presenting a captivating romantic narrative.
Meanwhile, actor Ranveer Singh, who is part of "Rocky Aur Rani Kii Prem Kahaani," expressed his gratitude for the love and appreciation his character has received in the film. The movie has achieved remarkable success, amassing over Rs 100 crore in global box office collections. Singh emphasised the marvel of being involved in the world of Hindi cinema, regardless of the outcome.
While details about Karan Johar's next project with Suhana Khan are still in their preliminary stages, sources suggest that filming is likely to commence by the end of this year.
Reflecting on the triumph of "Rocky Aur Rani Kii Prem Kahaani," Karan Johar shared his elation, stating, "I've spent the past week basking in an overwhelming outpouring of love. It's an abundance that I haven't felt in my career before. After a seven-year gap, the experience of directing a film and receiving feedback has been truly invigorating," said the accomplished filmmaker.