Shakib Khan and Kajol in a Bangladeshi film?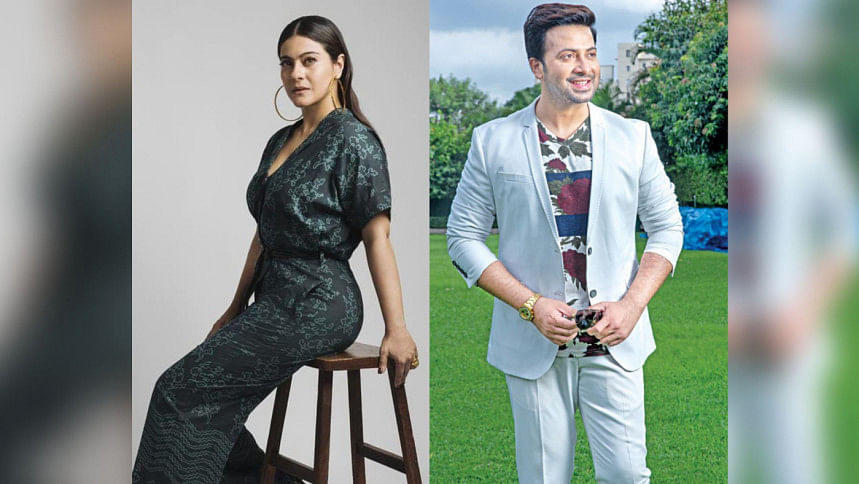 Eminent actress Shabana's SS production company is considering the possibility of pairing Shakib Khan with renowned Bollywood star Kajol. Wahid Sadik, who is Shabana's husband, is the owner of the production company. This will be the first time SS Production is making a film in almost 25 years.
The production company has informed The Daily Star that they have decided to make a comeback to catapult the domestic film industry to greater heights. The company is currently planning to cast Dhallywood superstar Shakib Khan opposite Bollywood actress Kajol or Vidya Balan for their upcoming movie. At present, it is planned for the film to be jointly directed by Kolkata-based filmmaker Rajib and a Bangladeshi director.
A representative from the production company will be paying a visit to Kolkata, sometime this month. Shakib Khan is yet to make any announcements regarding the film.