Ilias Kanchan: A hero, both real-life and on-screen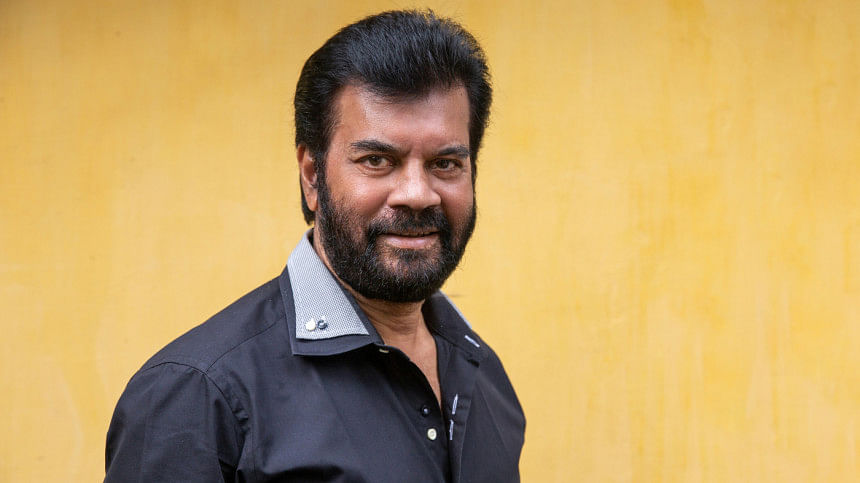 Ilias Kanchan- the inimitable silver screen persona, charmed his way into the hearts of audiences with his stellar performance in "Beder Meye Josna". The National Award Winning actor and President of Bangladesh Film Artistes' Association, is popular for working tirelessly for the "Nirapad Sharak Chai" movement.
Recently, the winners of the National Film Award were announced, and Ilias Kanchan is said to be receiving the 'Lifetime Achievement Award' for his contributions to the film industry.
In a candid conversation with The Daily Star, the actor talks about his passion for acting, future plans, and more.
Unlike many actors from the 60s, Ilias Kanchan doesn't believe in slowing down, he is an artiste driven by passion and he has given one of the most successful movies of Dhallywood with his iconic film "Beder Meye Josna."
"This movie has given me immense fame and stardom. "Beder Meye Josna" is a phenomenal hit which is very much loved by all sets of movie lovers," said Ilias.
Ilias Kanchan debuted on the silver screen with Subhash Dutta's film "Basundhara". He has achieved massive stardom as a romantic hero. Audiences still remember his melancholic performance in "Bheja Chokh", where he charmed fans with his romantic personae.
He has worked in more than 300 films, and he won the National Award for his superb performance in Alamgir Kabir's film "Parineeta" in 1986. In the following year, he received critical acclaim for his performance in Kazi Hayat's movie "Dayi Ke."
On the other hand, his "Nirapad Sharak Chai" movement has created social awareness in the country, touching millions of lives. He has worked religiously to ensure safety of pedestrians on the street. His contribution has led to 'National Road Safety Day' in our country.
"This organisation has given me a lot. I want to ensure safer roads for everyone.  The welfare of people is everything to me," said the actor.
Meanwhile, there are talks about the actor getting a lifetime achievement award for his contribution to films. Both, Dolly Zahur and Ilias Kanchan will be jointly receiving the prestigious recognition.
When asked whether he has any regrets, he said, "Nope, I am still alive, I am still working for everyone, and for my film industry. I want to continue working honestly and with love for my fans. I am really grateful have earned so much appreciation and love for my acting," he added.