Shakib Khan and Daraz partner up for 11.11 sale
Dhallywood's biggest superstar to come on Facebook live at 11 pm tomorrow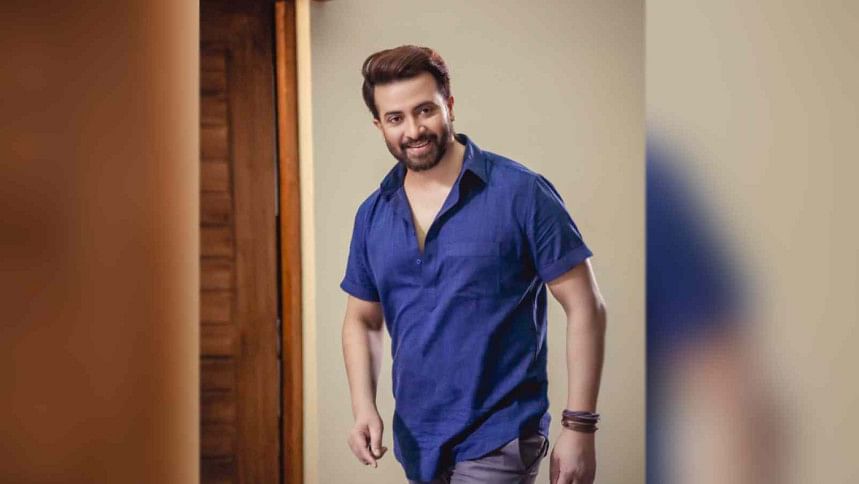 Dhallywood superstar Shakib Khan is all set to appear on Facebook live tomorrow, at 11 pm, as part of Daraz's iconic 11.11 sales campaign.
The "Bir" actor will interact with audiences in the hour-long live show. Fans will also be able to win prizes throughout the programme, alongside the opportunity to interact with Shakib. Rafsan Sabab will be hosting the live show, which will be streamed on Channel i's Facebook page, Daraz's Facebook page and the Daraz app.
Shakib Khan was also present—alongside other celebrities—in the same programme last year. The superstar's presence created a lot of hype for the campaign, as audiences were thrilled to see him partner up with Daraz.
Other celebrities, who have participated in Daraz's online promotional campaigns, include Purnima, Sayed Zaman Shawon, Toya, Tasnia Farin, Pritom Hasan, Ridy Sheikh, Iftekhar Rafsan, Rakin Absar, Nazifa Tushi, Khairul Basar, and Safa Kabir.