'Saatao' and 'Patalghar' nominated for 18th IFFT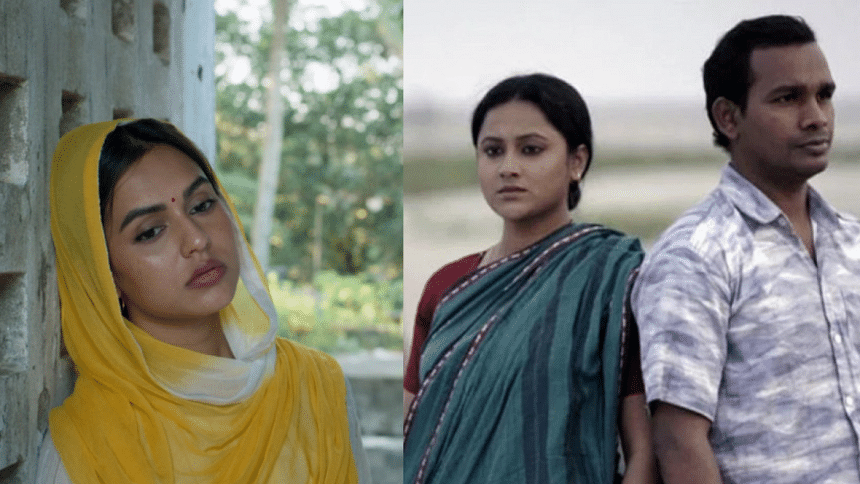 After being nominated in the 53rd International Film Festival of India, the Khandaker Sumon directorial "Saatao" and Noor Imran Mithu's "Patalghar" have now reached the 18th International Film Festival of Thrissur (IFFT).
The event is set to take place in India's Thrissur city between the coming March 3 to 9. Both films have been nominated under FIPRESCI India Critics Week Competition for International Debut Feature Film Award.
"Saatao" (Memories of Gloomy Monsoons) features the story of the marginalised people, portrayed by the central characters Fazlu and Putul. The film stars Aynun Putul, Fazlul Haque, Sabera Yasmin, Tashmita Shimu, Mitu Sarkar, among others.
While "Saatao" depicts the universal struggle of the marginalised, "Patalghar" features interpersonal relationships through the angle of a single mother who is ready to fight the world for her daughter. The film features Nusraat Faria, Mamunur Rashid, Salahuddin Lavlu, Gias Uddin Selim, Fazlur Rahman Babu, and Nazia Haque Orsha, amongst others.