Three Bangladeshi films to screen at World Film Festival Kolkata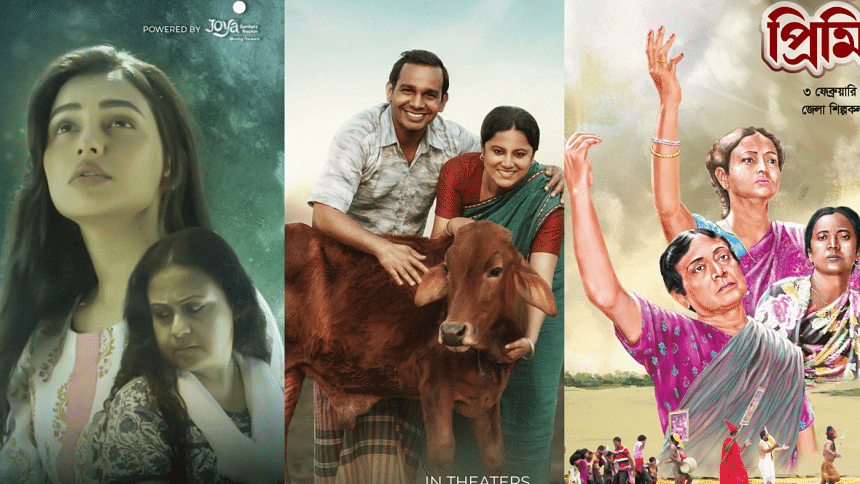 Kolkata is set to host the eagerly anticipated 2nd edition of the World Film Festival Kolkata from September 22 to 27.
Organised by the Federation of Film Societies of India (Eastern Region), this cinematic extravaganza promises to be a celebration of global cinema, with a special spotlight on the creative contributions of Bangladesh. Notably, three outstanding Bangladeshi films have been nominated for this year's event– Noor Imran Mithu's "Patal Ghar", Khandakar Suman's "Saatao", and Syeda Neegar Banu's "Nona Pani".
Premandra Majumder, vice chairman of the Federation of Film Societies of India, highlighted Bangladesh's escalating prominence in the global film industry. He noted the increasing participation of Bangladeshi films in prestigious international film festivals.
Director Khandkar Suman, the creative mind behind "Saatao", remarked on the significance of the World Film Festival Kolkata, underscoring its role in showcasing the growing importance of Bangladeshi cinema on the global stage.
"Saatao", a crowd-funded gem, has also received accolades internationally. Notably, it has secured a nomination for the 19th Kazan International Muslim Film Festival in Russia. Moreover, the film clinched the coveted title of the Best Film in the Bangladesh Panorama category at the 21st Dhaka International Film Festival. "Saatao" was released in January.
The film features a talented ensemble cast, including Ainun Putul, Fazlul Haque, Md Salauddin, Sabera Yasmin, Rubal Lodi, Kamruzzaman Rabbi, and more.
"Patal Ghar", has also marked its presence on the global stage. Starring Nusraat Faria, Afsana Mimi, Mamunur Rashid, Nasir Uddin Khan, Rawnak Hasan, and Orsha, the film has gained international acclaim. It was showcased at the 53rd Goa International Film Festival and competed in the Asian section of the Bangalore International Film Festival.
Meanwhile, "Nona Pani" paints a vivid portrait of village life in the southern part of Khulna. With its contemporary setting, the film delves into the everyday lives of its characters. Helmed by Syeda Nigar Banu, the movie features a talented cast, including Nasir Uddin Khan, Joyita, Bilquis Banu, Rubel, among others.