Bangladeshi film 'Saatao' nominated at International Film Festival of India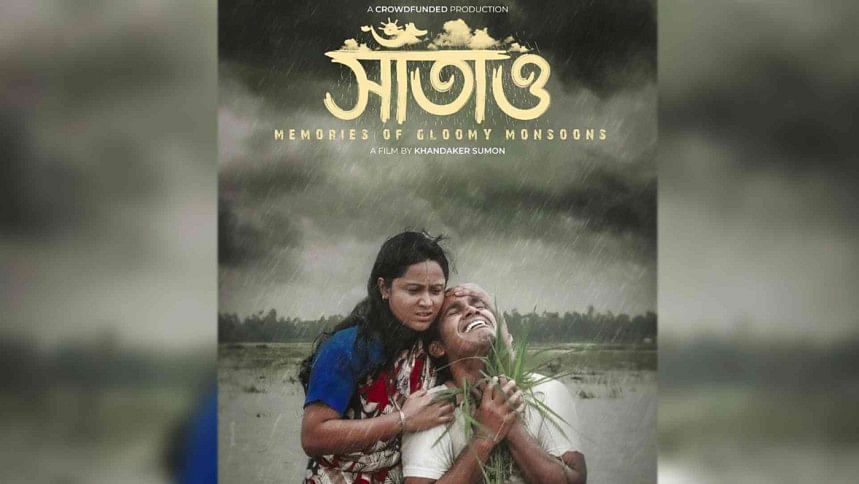 Bangladeshi film "Saatao" has been nominated at the 53rd edition of International Film Festival of India, which will take place in Goa. Directed by Khandaker Sumon, the film will premiere in the 'Cinema of the World' section between November 20-28.
The crowd-funded movie, "Saatao" is based on the life story of marginalised people. Aynun Putul and Fazlul Haque will play pivotal roles in the movie.
The plot revolves around a farmer called Fazlu and his wife Putul. Fazlu worries that his wife will get lonely, staying at the house by himself, so he gifts her a cow. Putul now gets a new companion and begins to forget the pain of leaving her father's house.
Meanwhile, due to unfavourable environmental conditions, farmers like Fazlu start to struggle. Due to further unfortunate circumstances, the river overflows, disrupting the lives of people and animals who live downstream.
The story of "Saatao" centres around the struggling life of farmers and the universal struggles of women from marginalised backgrounds.
Besides directing the movie, Khandaker Sumon also wrote the story, screenplay and dialogue for "Saatao". The movie also stars Sabera Yasmin, Tashmita Shimu, Mitu Sarkar, among others.