Rakib returns to Bangladesh, Mahi greets him with flowers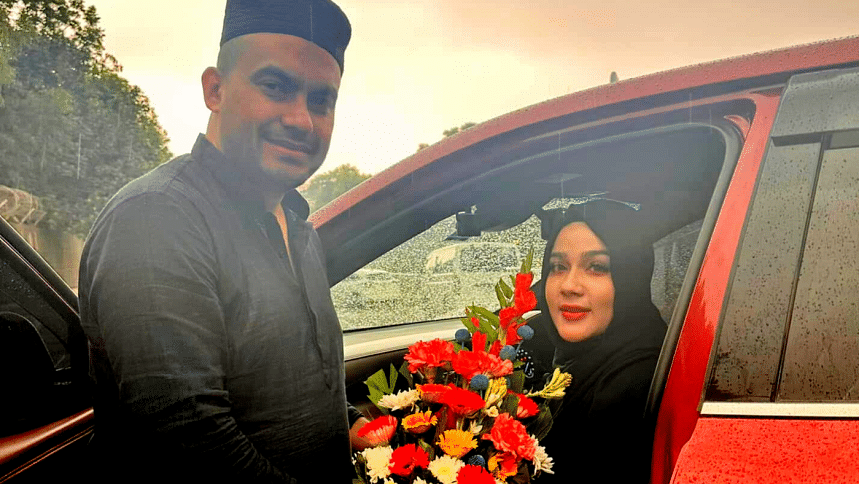 Mahiya Mahi's husband Rakib Sarkar returned home amidst the arrest warrant issued against him. He landed at Hazrat Shahjalal international Airport, around 10:00 am in the morning from Saudi Arabia.
The "Agnee" actress welcomed her husband with a bouquet of flowers and posted the picture along with the caption, "Alhamdulillah".
Rakib Sarkar's lawyer, Anowar Sadat told the local media that Sarkar will be dealing with the 'false charges' legally. However, he couldn't confirm Rakib's bail application process as of yet. They will make a decision about seeking bail soon.
Earlier on, Mahiya Mahi was arrested from the airport yesterday and was granted bail later on in the evening. Two cases were filed against her and husband Rakib Sarkar, one under Digital Security Act, while the other case was filed by businessman Ismail Hossain—against 28 people including the couple—on charges of assault, vandalism and forcibly occupying land.