Raihan Rafi is his own competitor: Tama Mirza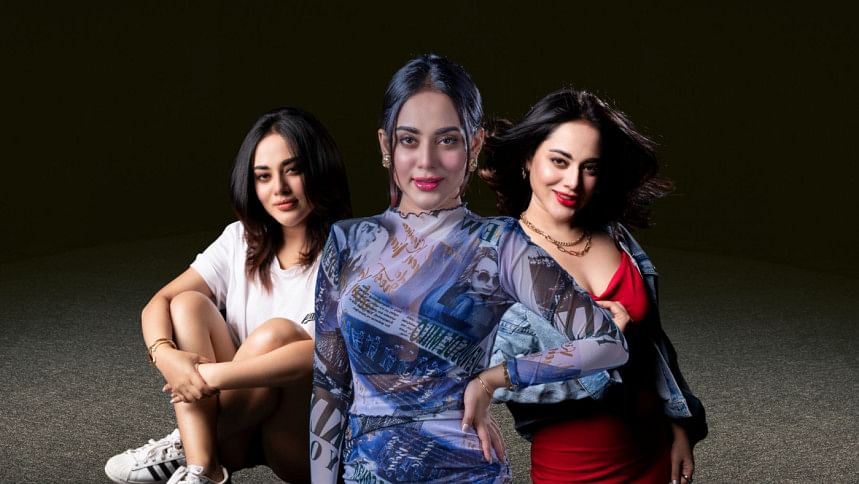 National Film Award winning actress Tama Mirza rose to fame for her on-screen charisma in films and web-series. After a long break, she is now set to return to the big screen. Currently, she is busy shooting Raihan Rafi's latest film, "Shurongo".
In between her busy schedule, she sat down with The Daily Star for a short chat.
How does it feel to return to the screen after a break?
It feels great to be back to something familiar, mostly as people know me for my films. I love working on films. While I have been away from the silver screen, I have worked in a few web-films. My last film was "Gohiner Gaan". After this, I also worked in another film, From Bangladesh, which is still awaiting release.
Since then, I have spent most of my time working on web-content. Now, I will be returning to the big screen with "Shurongo". We have finished the majority of the shooting for the film, and after this last round of shooting, it will be wrapped up entirely.
This will be the first time you pair up with Afran Nisho, how has the experience been so far?
"Shurongo" is Afran Nisho bhai's first film. This will also be the first time we are paired together. He is, without a doubt, an amazing actor and co-star. We've shot many scenes in Sylhet and I have learned a lot from him.
How much would you rate Raihan Rafi out of a 100, as a director?
I don't think I am qualified enough to judge him. He is a great director, whose skills are revered by many. Rafi bhai understands the language of films very well. There were no stones left unturned for "Shurongo". If a scene wasn't perfect, it was re-done multiple times. Our priority was to deliver the perfect shot and that's what we tried to do.
 
No one got bored or annoyed at the shooting schedule, as everyone was devoted to the film. Thus, I cannot rate Raihan Rafi's direction, as he has transcended the art of direction in my opinion. At this point, he is his own competitor.
Did you have any disagreements with your co-stars or director while shooting 'Shurongo'?
Absolutely not, there were no disagreements. We worked together very well and hope to finish the last schedule of shootings similarly. Everyone has already left for the outdoor shooting and I will soon be joining them. However, I did joke around and tease Nisho bhai that he is a very upbeat and good person.
What are your hopes for 'Shurongo'?
I don't want to disclose anything about "Shurongo" as of yet, nor about my character in the film. I would only like to add that the film will win everyone's heart this Eid-ul-Azha. I am very hopeful about the film, and it has the best people behind it.