'Punormilone' trailer out: A tale of family, love and broken bonds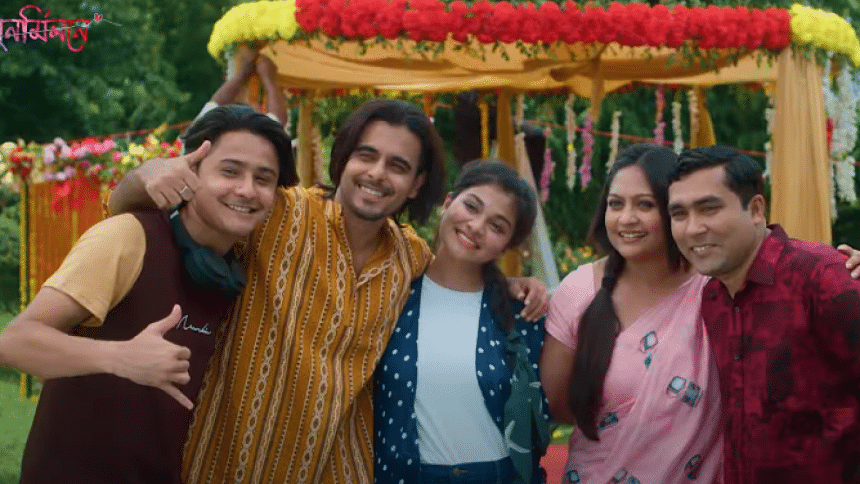 Capturing the audience's interest, noted director Mizanur Rahman Aryan recently dropped the trailer for his upcoming web-film "Punormilone". The Chorki original production features a star-studded cast including Siam Ahmed, Tasnia Farin and Shashwta Datta, amongst others.
Aryan shared on his social media accounts, "Chorki Original Film 'Punormilone' trailer. Releasing On September 21."
The trailer depicts a love triangle between Tasnia Farin, Siam Ahmed and Shashwta Datta which divides the once happy gang of cousins and their families apart. Years later, when their grandmother falls ill, Ontu (Siam Ahmed) sets bring every member of their family back together and celebrate their grandmother's birthday—a family reunion aimed to fix past conflicts, emotions and broken bonds.
"Punormilone" promises to be a worthwhile watch which the audience shouldn't miss out on. The web-film also features Noor Imran, Tajnuva Jabeen, Nawba Tahiya Hossain, Dipta Dey and Jannatul Ferdous Kajol.
"Punormilone" is set to premiere on Chorki this September 21.