Shashwta breaks out from 'bKasher Nahid' moniker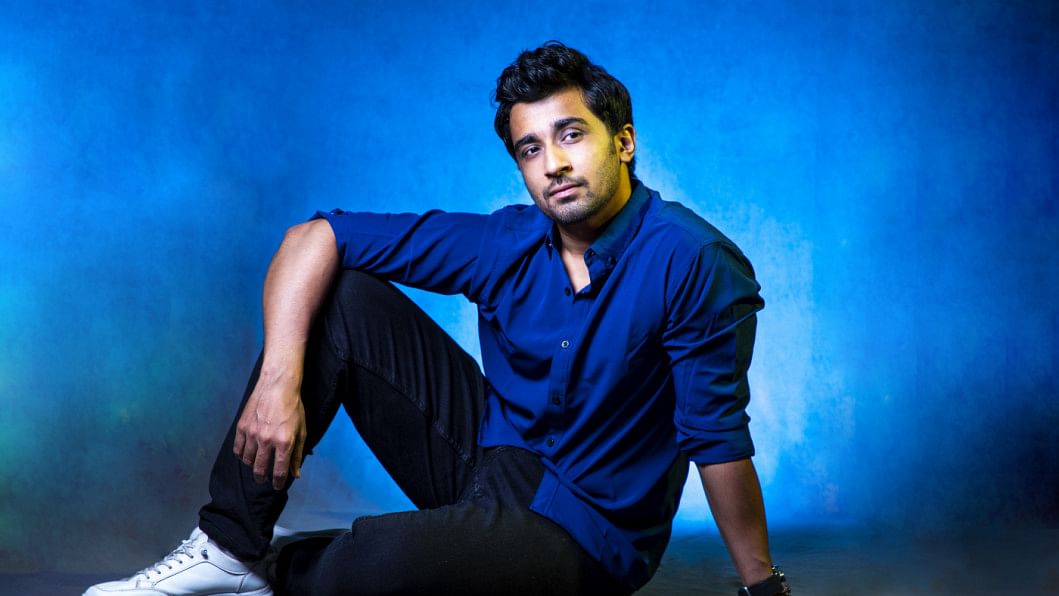 On first glance, one might mistake him as the shady character of 'Nahid' from a popular commercial from a fintech company. 'bKasher Nahid' instantly became a synonymous with scammers everywhere. However, the actor behind the character is anything but.
Kicking off his career with television commercials in 2010, Shashwta Datta marked his acting debut with the tele-fiction "Kobi + Kusum", directed by Shetu Arif, in 2021. Although his passion for acting made him wait for long, the actor got the deserving break this year with one of the projects from 'Closeup Kachhe Ashar Ei Shomoyer Golpo', "Shomoy Shob Jane". Pairing with Tanjim Saiyara Totini in the Shakeeb Fahad directorial short film, was widely appreciated by the audience.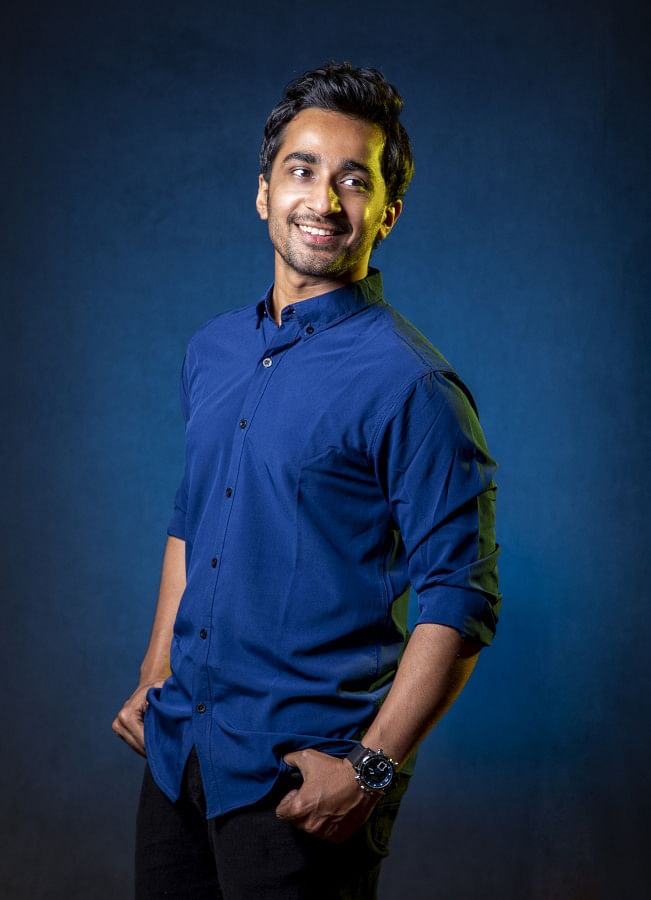 Shashwta is set to make his OTT debut in with Mizanur Rahman Aryan's film, "Punormilone". The project will start streaming on Chorki, from September 21. It also features Siam Ahmed and Tasnia Farin. "I am really excited about this project," he said, adding that he got a call from the team only nine days before the shoots began. "I had to leave three television projects, to be a part of this film, and I am glad that Aryan bhai wanted me in this role."
The actor had to go through a struggling phase in the early years of his career -- it broke his confidence, resulting in him willing to leave the industry several times, and focus on another career. "My character in 'Shomoy Shob Jane' changed everything, and the credit goes to Shakeeb bhai, for believing in me."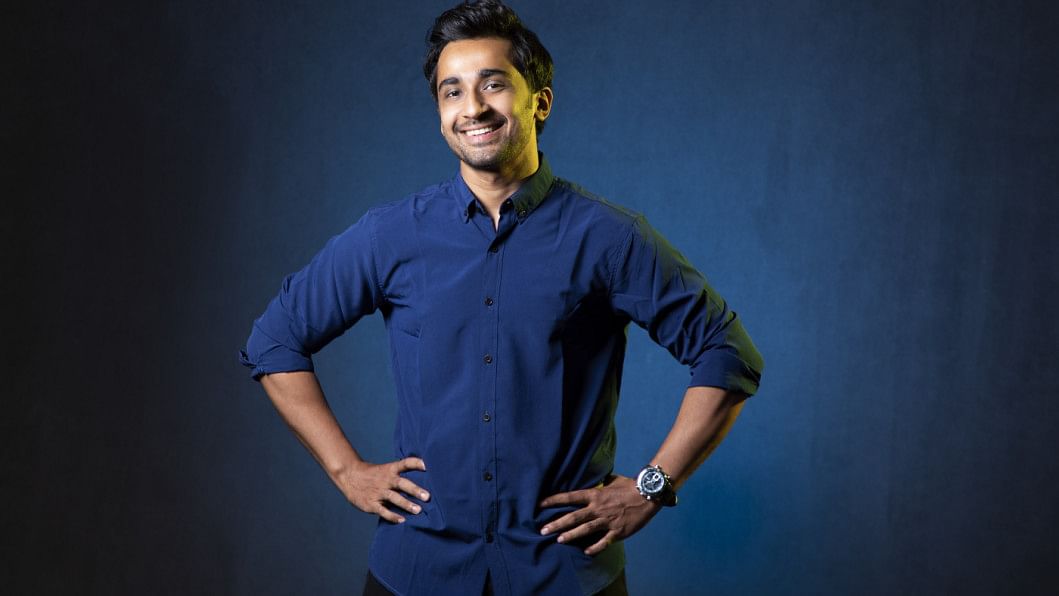 "If it was due to not getting enough views, or something else, a few of my acted fictions were even brought down from the production company's YouTube channel," shared the actor.
Earlier this year, he paired up with Tasnia Farin in the fiction "Nitur Jonno", directed by Mostafa Kamal Raz, which earned him accolades.
The actor, who had a dream of becoming a cricketer, will be soon making his silver screen debut. The film will star Mosharraf Karim. "I cannot disclose much about the project, other than the fact that I have worked with Mosharraf bhai in it. It is surely an achievement to have the opportunity of sharing the screen with an actor like him."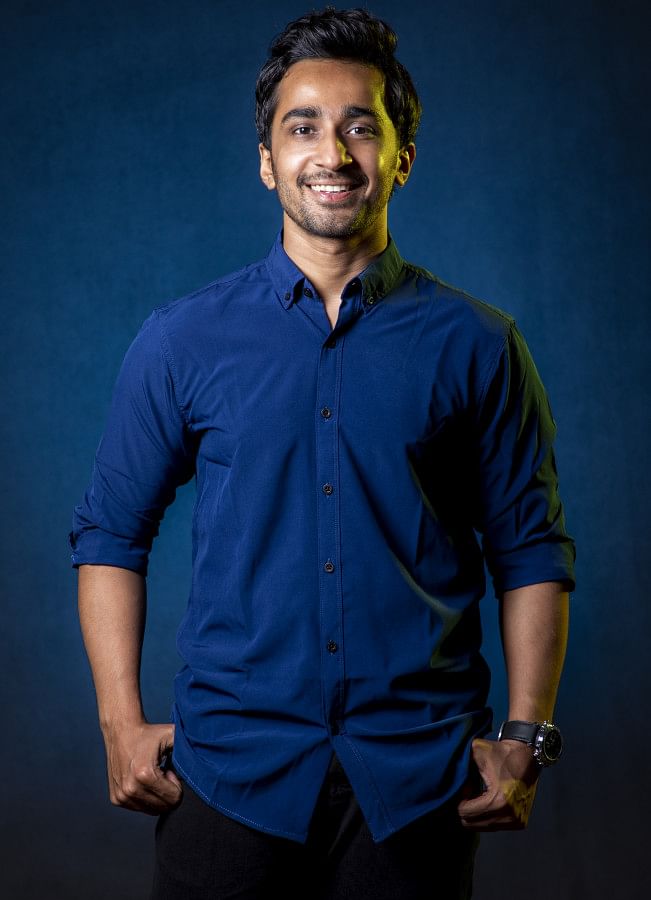 Moreover, his first full length feature film "Ismail er Ma", directed by Ratan Paul, and produced by Bengal Creations, is yet to be released.
Shashwta is busy on all mediums, a great problem to have. "I do not want to limit myself, and am grateful to the audience for accepting me," he concluded. The actor will also be seen in Kajal Arefin Ome's web film "Oshomoy", a Bongo BD production.