Not Ranbir, Ayushmann to star in Sourav Ganguly Biopic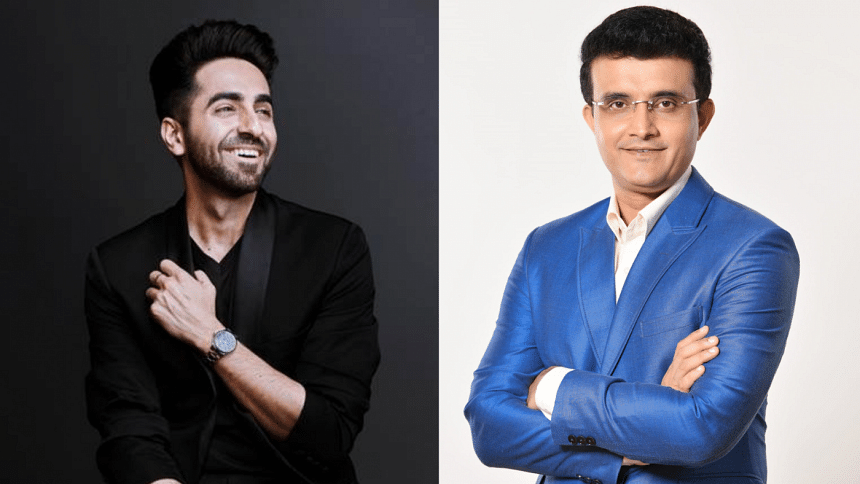 For quite some time, rumors of a Sourav Ganguly biopic have circulated. About two years ago, the former Indian captain confirmed about his biopic while Sourav was keen on seeing Ranbir play his role in the movie. It seems that's not going to happen for good..
According to reports, the producers have been discussing the proposal with Ayushmann Khurrana for months and he has consented for the project. "The talks have advanced to the point where it's just a matter of formalities before he's officially signed on. They believe Ayushmann, who is also a left-handed hitter, is an excellent fit for Ganguly's post," revealed one of the sources to a local news media.
Reportedly, Sourav Ganguly has also approved Ayushmann's casting and will soon see him personally.
Ayushmann is also rumored to be undergoing months of extensive cricket preparation for the film.
Fans, on the other hand, have mixed feelings about the development. While some believe a Bengali actor should have been cast in the roles, others believe Ayushmann would excel in this role as well.
Ganguly previously stated that his biopic will be released in September 2020. "Cricket has been my life. It gave me confidence and the ability to walk forward with my head held high, a journey to be treasured. Thrilled that Luv Films will produce a biopic on my journey and bring it to life for the big screen."