My father was my hero: Apurba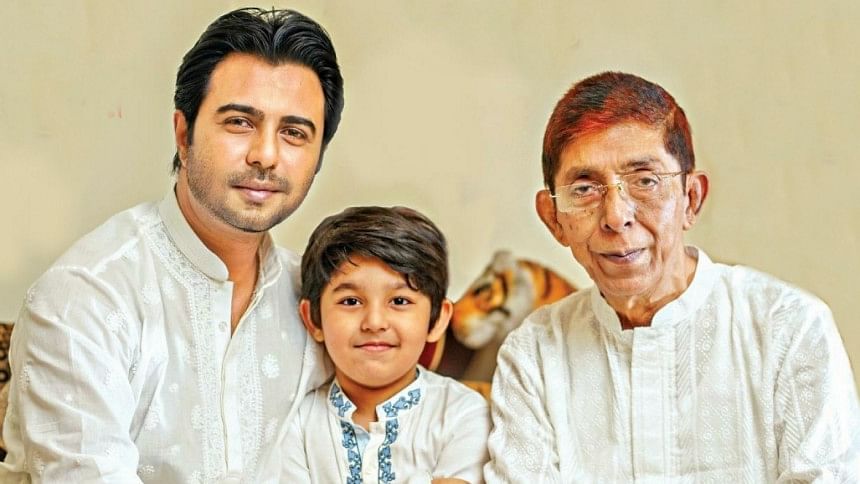 Ziaul Faruq Apurba has become a known face in Bangladesh's television drama scenes, having an illustrious career expanding over a decade. Slowly and steadily, the actor has solidified his place in the hearts of the audience, through his performances.
Moreover, the "Boro Chele" actor has also expanded to OTT platforms with notable works like "Icon Man" and "Buker Moddhe Agun".
On the occasion of Father's Day, Ziaul Faruq Apurba had a candid chat with The Daily Star.
"I am a part of my father," said Apurba. "He can't be compared to anyone else—he is the biggest star in my heart, he is my hero and my idol."
He continued, "It will take forever to narrate the tales of us, father and son. To me, my father was like a huge Banyan tree who shielded me in his caring shade. My father is no more. But I believe he is still blessing me from the afterlife."
"Only someone who lost his father can understand this, the absence of a father can never be filled or replaced," added Apurba. "A father's love is like the sea, endlessly vast and deep."
Reminiscing on the sweet memories with his father, Apurba shared, "I had a great relationship with my father. I still can't believe that he is no longer with us. Whenever I feel his absence, there is no end to the loneliness and sadness that grips my heart. It feels as if I have nothing, nothing at all."
Speaking about Father's Day, Apurba said, "I don't remember him on a special day, but on every day of my life. I miss him a lot and always want his blessings. Even now, my heart yearns to see his face again—because he is my father."
Both his parents have always supported his career. Apurba mentioned, "To me, my parents are the best. My mother is still with me, and I pray to the almighty that she always stays healthy."
"On the occasion of Father's Day, my heartfelt love and prayers are for all the fathers in the world," concluded Ziaul Faruq Apurba.