Apurba buys burnt jeans for BDT 1 lakh to support Bangabazar fire victims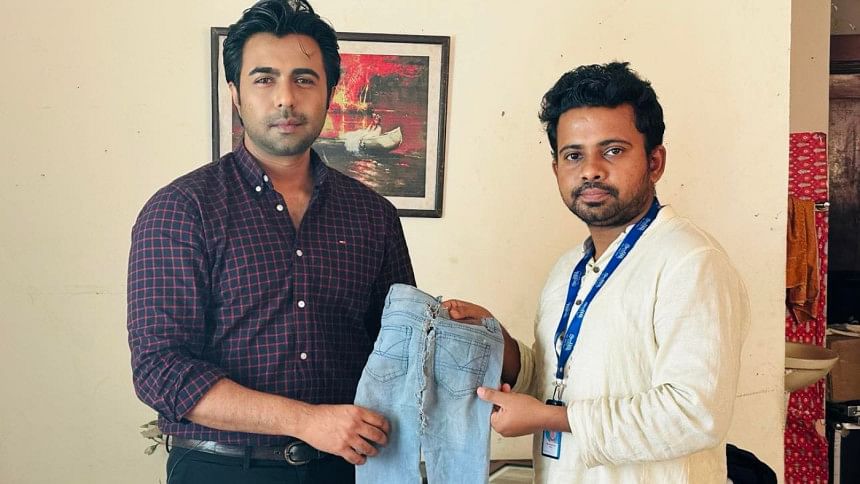 The recent Bangabazar fire has left the capital in a state of grief. The tragedy has disturbed everyone, and encouraged many to come forward to aid the victims of the fire breakout. One such individual is noted actor Ziaul Faruq Apurba.
After Tahsan, Bubly, and Bidya Sinha Mim, the actor has also bought a burnt pair of jeans for BDT 1 lakh. This new initiative was started by Bidyanondo, to gather funds in order to aid the Bangabazar fire victims.
Concerning this, Apurba shared, "We are all saddened by the fire at Bangabazar. It's quite unbelievable that such a tragedy took place when Eid—a day that signifies happiness—is near us. For me, buying these jeans are just a small effort to ensure everyone can spend a happy Eid."