Mim buys burnt clothes to aid Bangabazar victims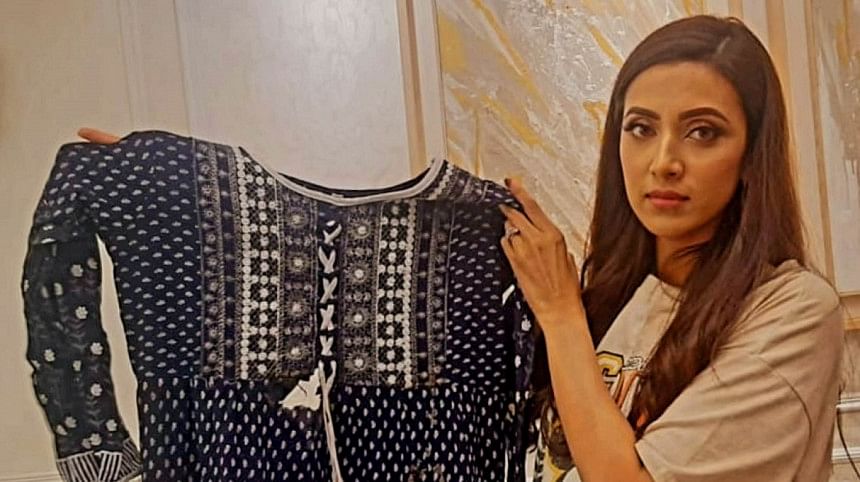 After Tahsan and Bubly, Bidya Sinha Mim has come forward to buy burnt clothes to financially help the sellers who have been affected by the recent Bangabazar tragedy. 
Bidyanondo posted the news on their official Facebook page. The actress has brought a dress for the price of 100 clothes. 
"She delicately touched the clothes, in order to feel what the victims of Bangabazar fire incident felt, who have lost their hard earned livelihood. She wrote a generous amount and handed over the cheque to the volunteers of Bidyanondo so that they can help the sellers," read the post. 
Earlier on, Bidya Sinha Mim was present at the inaugural ceremony of the 'Happiness store' run by Bidyanondo Foundation, which provides grocery items for lower income citizens at a cheaper cost.