'Mission Huntdown': Nayeem and Mim shine amidst drawn-out plot
A terrorist organisation, a vengeful cop, and a race against time--sounds familiar? That is essentially the plot of Hoichoi's latest mission, which fails to impress us, as its lacklustre tale and lengthy storyline fail to leave an impression on the hearts of Eid viewers.
The only silver lining for "Mission Huntdown", was the fact that FS Nayeem carried the entire plot on his shoulders.  The actor gave his all as the vengeful ATS chief Mahid, a man on a quest to demolish JKB, a terrorist organisation that murdered his wife in front of his eyes, and is also plotting to attack Lalitkala Academy.
This isn't the first time Nayeem has portrayed a cop, he also drew attention for his role in "Karagar", as police officer Ashfaque. He nailed the body language of a cop and could effortlessly play the emotional scenes. Despite the flawed and weak plotline, Nayeem bought his A-game to the table for his debut as a protagonist in a web-series.
Bidya Sinha Mim also did well in her role; playing the role of the gentle and naive Neera, who yearns for her husband Zillur, quite naturally. While seeking her husband, she becomes entangled with Mahid's operation, and becomes a secret agent. Her character may appear monotonous at first, but Mim steals the show at the end, when her character undergoes a meltdown in public. It is a breath of fresh air to see Mim selecting such dynamic roles, which have numerous layers to them.
Nishat Priom as the sweet and understanding love interest for Nayeem did a fantastic job. A K Azad Shetu blended into his role perfectly. Sumit Sengupta as Zillur also did a commendable job.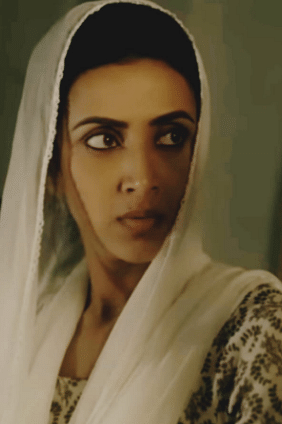 The series is definitely remarkable for its soundtrack and the finale episode. However, the 10-episode series felt unnecessarily drawn out. I almost felt like skipping through some of the unnecessary scenes, just to finish the entire series at one point. The camera work, particularly during the house raid scene, felt mundane.
The good thing about the series is that it highlights an important issue, which is how terrorist organisations are plotting to destroy our rich culture, by infiltrating and spreading fear in country.
It is clear to see that FS Nayeem and Mim put their hearts and souls into the web-series. If the length of the series would have been narrowed down to just six episodes, then it could have been better. Overall, this is a one-time watch series, which is only worth watching due to the performance of the cast.