I'll take appropriate actions once I recover: Tama Mirza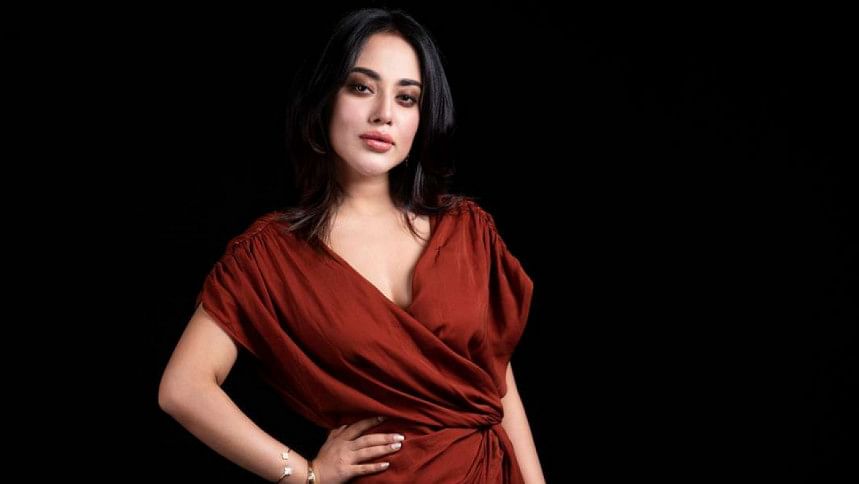 Social media has been abuzz with news surrounding the complex dynamics of the relationships between Pori Moni, Sariful Razz, and Tama Mirza. Speculation soared when images of Razz with severe head injuries emerged, prompting questions about the actor's well-being and the events leading up to his injuries.
Adding a layer of intrigue to the event, Pori Moni shared an emotional picture on social media. The snapshot featured her best friend, Tama Mirza, holding hands while receiving medical treatment. The picture was captioned "PoriTama", hinting at their bond.
The curious timing of these individuals being present at the same hospital simultaneously has sparked confusion among audiences.
Reports suggest that shortly after Razz and Pori's apparent reconciliation, a heated altercation happened between the two at the office of popular filmmaker Raihan Rafi. The dispute escalated, resulting in Razz sustaining injuries. 
Murmurs are circulating that Tama Mirza was injured while intervening in the altercation between Razz and Pori. Reportedly, this series of events led to all three individuals being admitted to the same hospital on the same night. As of now, neither Razz nor Pori have officially confirmed these events.
Tama Mirza, who has been a close friend of both Razz and Pori during this period, has come forward to share insights into the situation Supporting her account, Tama shared her hospitalisation prescription, underscoring her admission on August 18 at 10 pm. Symptoms cited for her hospitalisation included fever, cough, shortness of breath, and headaches.
Addressing the incident between Razz and Pori, Tama Mirza clarified, "I fell ill with a cold and fever and had to be admitted to the hospital. During my stay, I was informed that Pori had also been admitted to the hospital with a fever. Beyond this, I am unaware of any further details. Regrettably, some individuals are spreading misleading information. Once I recover, I will take appropriate actions."
Tama Mirza recently garnered praise for her portrayal of Moyna in Raihan Rafi's "Shurongo", where she shared the screen with Afran Nisho. Meanwhile, Pori Moni's on-and-off relationship with Sariful Razz continues to capture headlines.