Razz returns home after three months
The ongoing saga surrounding the tumultuous relationship of star couple Pori Moni and Sariful Razz has once again taken a dramatic turn. After months of separation and persistent speculation, Pori Moni and Sariful Razz have seemingly reached a resolution.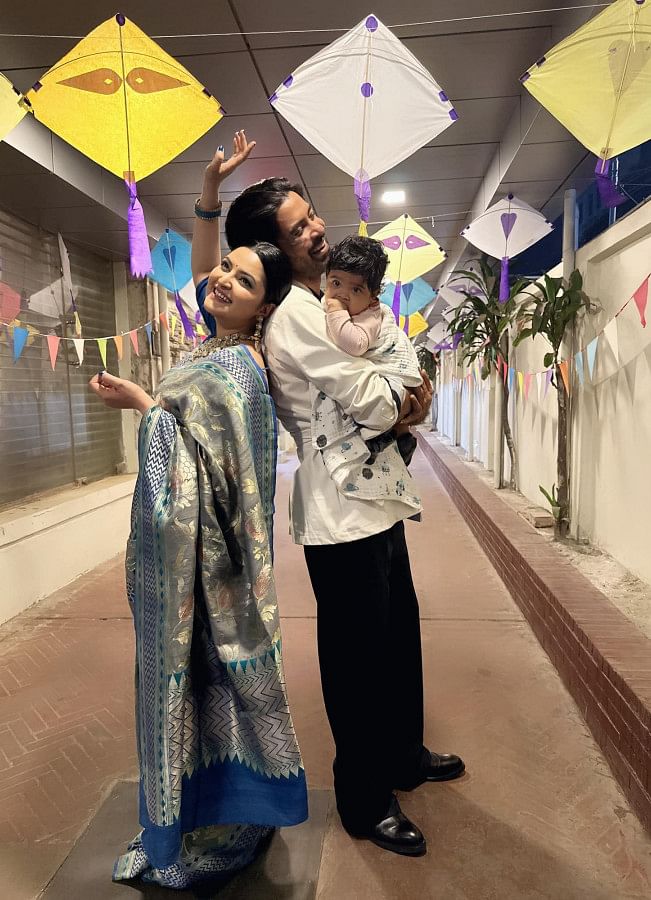 After spending Rajya's birthday together in Gaan Bangla's office yesterday with Kaushik Hossain Taposh and Farzana Munny, Razz returned home with Pori Moni and Rajya last night after three months. 
In Razz's own words, "I have faced many challenges in my life. I no longer wish to tread that path. I yearn for normalcy, for peace. I seek to bring order to my life, not just for myself, but for the betterment of our child, who is gradually growing."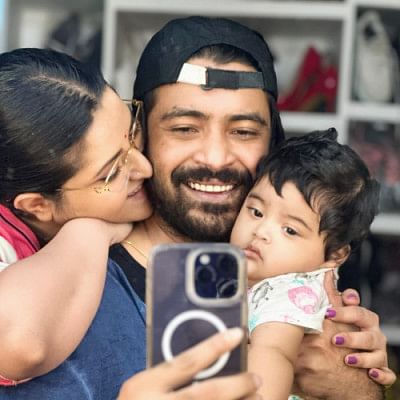 Echoing Razz's sentiments, Pori Moni conveyed, "My son's father has returned to him. Please pray for my Rajya. Just to see the smile on his face, we have forgotten our problems." 
Just days prior, Pori Moni had gone all out to mark Rajya's birthday with an extravagant lotus-themed event. However, Razz was nowhere to be seen at that event. It has been reported that even though he was eager to attend the birthday, Pori Moni did not want him around because he did not 'fulfill his duties as a father'.
The two seemed to have buried the hatchet now, as they were pictured hugging, albeit awkwardly, yesterday.