Watch: Taposh sings for Pori Moni, Razz and Rajya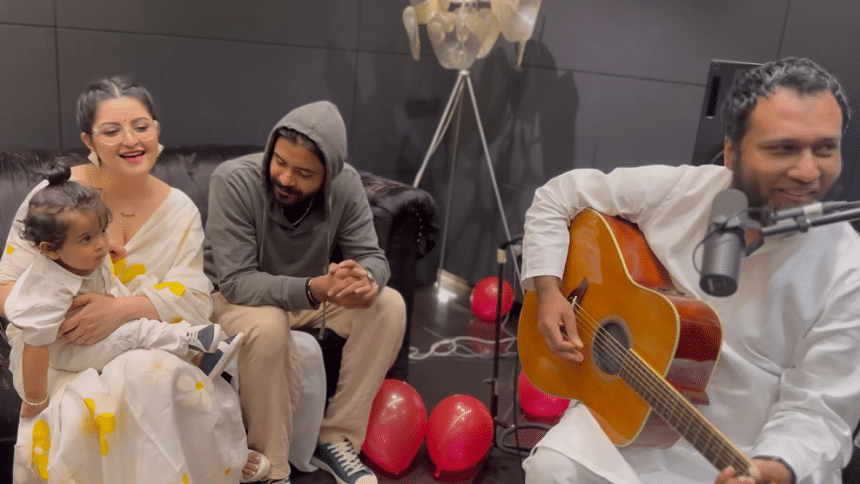 "Hey son! I am singing this song for you today," proclaims Kaushik Hossain Taposh as he begins serenading tiny Rajya, for his first birthday. Yesterday, Pori Moni and Sariful Razz reunited at Gaan Bangla's office by the invitation of Kaushik Hossain Taposh and Farzana Munny, to celebrate Rajya's birthday.
In a video of less than a minute, Taposh gave his Facebook followers a glimpse, of his soulful song for Rajya. In the footage, Rajya is transfixed listening the music, while he sits in the lap of his mother Pori Moni. Razz was also seated beside her, as Pori sang along to the song, swaying her son to the rhythm.
After months of separation and much speculation, Pori Moni and Sariful Razz have seemingly come to a resolution. The two seemed to have buried the hatchet, as they were pictured hugging, albeit awkwardly, at the event.