'I am who I am, because of my fans'
Shakib Khan on 24 years in the showbiz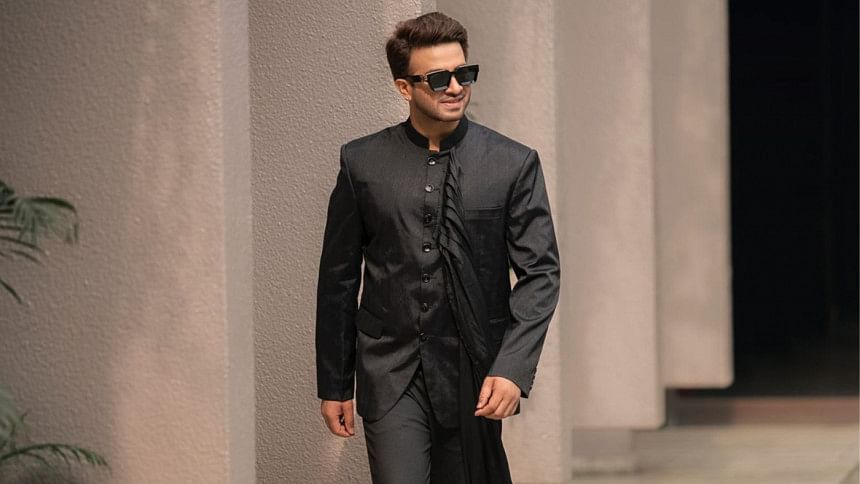 On the same date in 1999, Shakib Khan stepped into the Bangladeshi entertainment industry and never looked back since. He started his journey 24 years ago with the film "Ononto Bhalobasa" and later on acted in 247 films. The 4-times National Film Award winning actor's last film, "Leader Amie Bangladesh" broke records, setting a new wave across the cinema halls country-wide.
Awaiting release on Eid ul Adha, Shakib's "Priyotoma" has already caused an exciting murmur among the audiences. On that note, the star sat down with The Daily Star to discuss his two decades long career, and everything that came with it.
You're one of the leading heroes of the country now, what's your takeaway from the last 24 years?
Even today, when I stepped into the 24th year of my career, I was on the set of 'Priyotoma', what else can an actor want. I am happy to be a part of the filming industry, and I am grateful to my fans, audiences, reporters, and everyone involved. I am who I am, because of them. Nothing comes above people's love. I want to move forward with the lessons of the past, doing what I do now.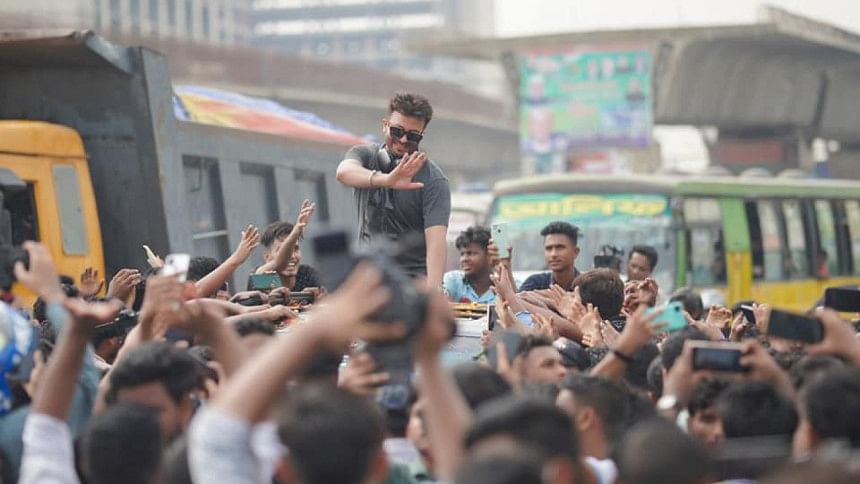 You have never disappointed your fans, and neither have they. That is seen during the release of your films.
I act for my fans, my cinemas are for them. None of them watch my films for free, they buy the tickets with their own hard earned money. The film being a hit or a flop is also in the  hands of the fans. No matter what, my fans would travel miles to see my films, I am nothing without them.
Despite the rumours that your career is over, you have proved otherwise by delivering hits after hits. What do you think about that?
I have been hearing such things for the last 16 years, ever since I got a platform in the industry. Every time I was held back, I moved forward even stronger with people's love. People's love helps get closer to them, thus I don't pay heed to such rumours. These will remain, we just simply have to forward despite that.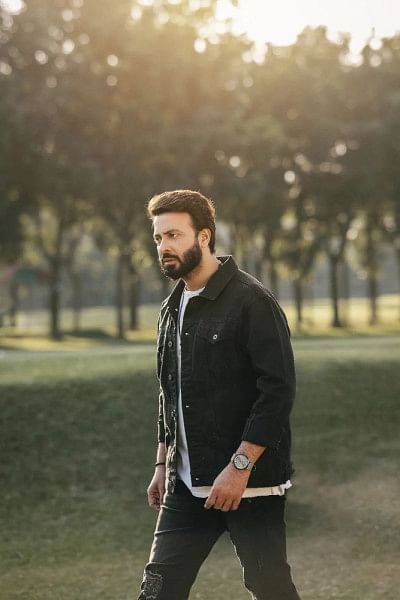 Why do you think people conspire against you?
I have observed for quite some time that a particular group of self-serving people tend to do that. If I listened to them, I would have stopped long back. Even if ten people want to harm me, millions of people want the opposite. It's not possible to make everyone in the world happy.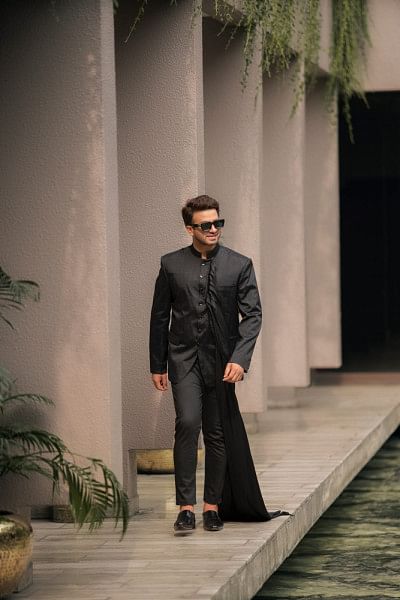 How much do you invest in getting into a character?
I always try to make my characters dynamic. Whatever time I get, I spend it to set a get-up, look and the character within me. I try to emulate that character in my psyche. If we're playing the long game, struggle is not an option. My fans keep me inspired to work through everything, they help me become who I need to be.