'Priyotoma' will change the course of Bangla Cinema: Shakib Khan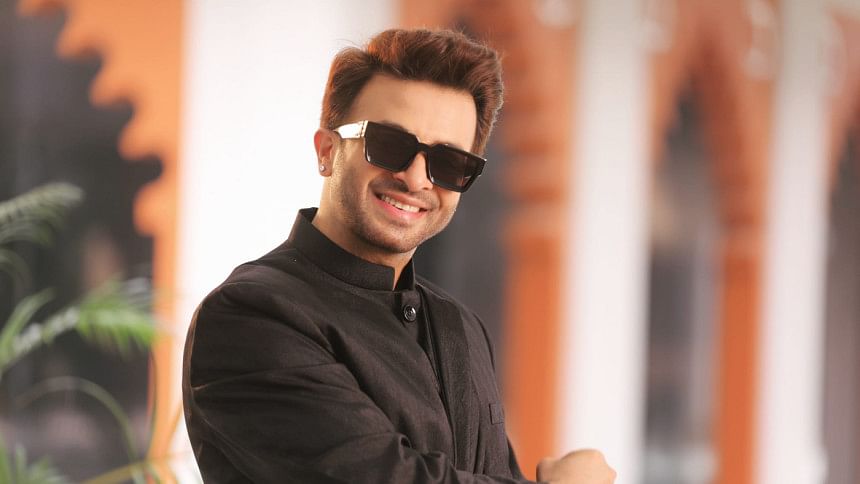 Himel Ashraf directorial "Priyotoma", featuring Shakib Khan, has been released in 105 halls today. How is Dhallywood's ace actor doing today?
The Daily Star interviews him over the phone.
Your getup as an 80-year-old man was praised heartily. What is the context of that shot?
I can't tell you that now, but just know that while shooting the scene, the make-up man, crew and others couldn't hold back their tears! This is testament to how well the film's script holds up. I am sure that we are doing something great with this film.
Do you think "Leader: Amie Bangladesh" changed the direction of Bangla cinema?
I definitely think so. "Leader Amie Bangladesh" gave something completely different to the audience, which "Priyotoma" will follow up to. Prosenjit Chatterjee, with his film "Autograph", last did this in Kolkata. Both "Leader: Amie Bangladesh" and "Priyotoma" look to send a message to the Bengali audience.
What is your thought on the other Bangla films that have released this Eid? Does the competition worry you?
Not at all. Healthy competition is always good for the industry, and I hope everyone goes to the halls to see the films they like. Only then will the film industry will prosper as a whole.
How is your Eid day going?
I woke up in the morning and ate sweets made by my mother. Now, I am exchanging Eid greetings with my loved ones, and later today, I will have a hearty adda with friends and family.
Any message for your fans?
I know that there is something for everyone in "Priyotoma". There is romance, action and real emotional undertones in this film. All I ask is for you all to support and love my work, like you have been doing for years.