I am always in love, if one 'love' ends, I find another: Adhora Khan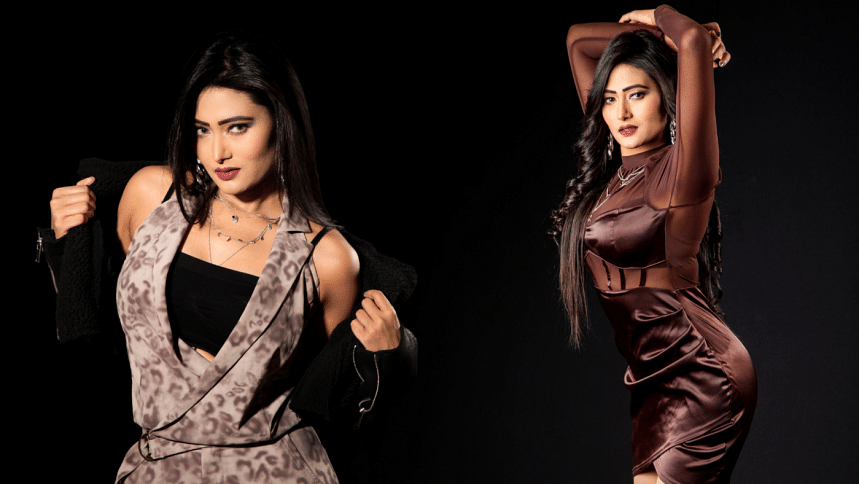 Dhallywood actress Adhora Khan is famous for her bold avatar and her fierce fashion sense. She is trying to cement her position in Dhalywood, with her unique roles in several movies. Currently, she is awaiting the release of her film "Sultanpur" which is directed by Saikat Nasir.
In a candid conversation with The Daily Star, the actress opens up about her love life and upcoming movies.
Tell us about your role in 'Sultanpur'?
I played Samiya, who fiercely adheres to her father's values. She aspires to follow in her father's footsteps by contributing to society. She attempts to serve others in her community within her means.
Why do you think the makers chose you for this film?
All of the actors in this film are excellent. I'm aware that the director prioritised those who can act. The depth of the character was more important to me than my screen presence in the film. As much as I acted, I could so because I had the character's depth. The story is based on the thrilling story of the frontier and I will be seen essaying an important role in the movie.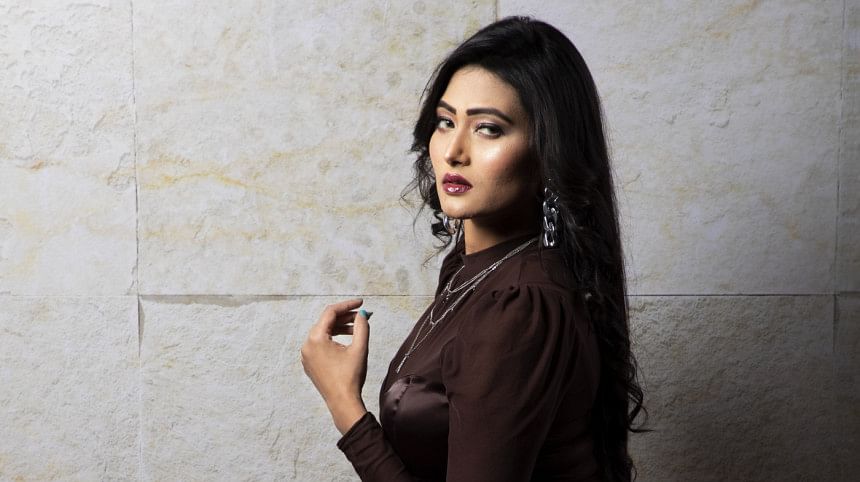 Are you afraid of becoming 'eye candy', rather than being appreciated for your talent?
Everyone who appears in a film, has a role to play. I simply attempt to follow my director's instructions. I don't know if any other heroine is 'eye candy', I just focus on my own work and portray my role. I really don't know whether I am able to justify my role or not, everything actually depends on the audience.
Are you always in love, or do you love falling in love repeatedly?
I am always in love, there is something about love which always pulls me strongly. I really love hearing the word 'love', as its really soothing. Love is a pure emotion, if it breaks off, then I fall in love again. I am really love 'falling' in love.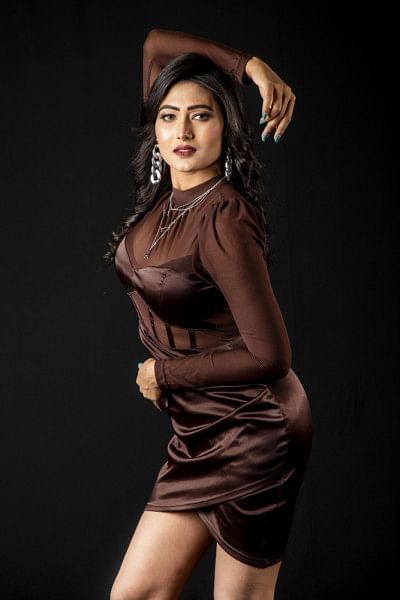 Do you want to become an actress or a 'heroine'?
I always wanted to be an actress. Actresses also perform on silver screen. Although we are referred to as 'heroines,' at the end of the day, we must act. A heroine must be an actor in order to be a heroine.
What are your upcoming projects?
I've begun filming for Apurbo Rana's "Writer". In the film, I'll be starring alongside Ador Azad. The plot of the film revolves around the life of a writer.