Gulshan police didn't file case, Shakib to go to court against 'fraud' producer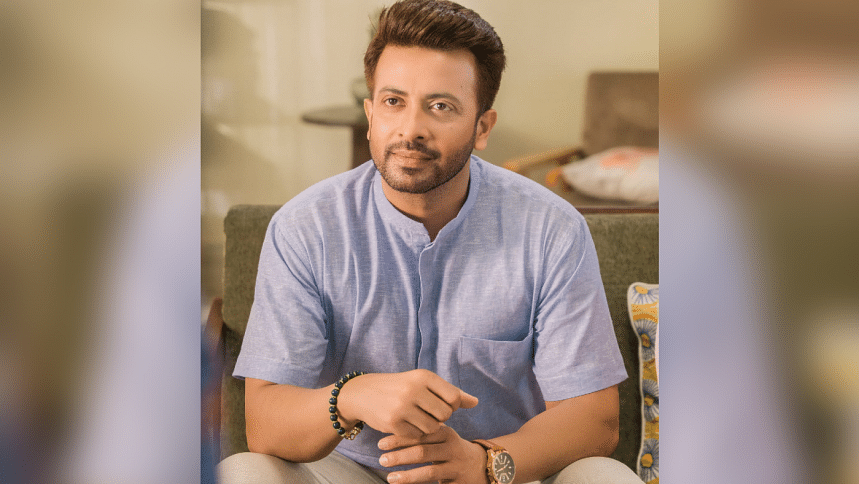 Yesterday, Shakib Khan went to Gulshan police station to file case against producer Rahmat Ullah for extortion and false allegations. However, the police didn't take up the case and advised him to take it up in court.
The actor had a detailed discussion with the police for about an hour and a half. Later on, he told the media outside what will be his next step.
"Rahmat Ullah demanded money from me by using the film's name. However, he is a fraud and I will take up the case against him in court.  If you would ask the producer's association and Vertex Media, you will find out that he isn't really a producer of 'Operation Agneepath'. Also, he said that a case was filed against me in Australia, then how come I was allowed to leave the country? The police wouldn't have let go of me easily, would they?", said the actor.
Rahmat Ullah is said to be the president of the Australia-Bangladesh Press and Media club and also the current president of the Bangladesh Cultural Association. He filed a written complaint alleging Shakib Khan during the actor's travel in Australia in 2017, while shooting for the film, "Operation Agneepath".
Along with accusing Shakib Khan of sexual misconduct, he also complained that the actor had travelled to Australia for the shoot of the film but did not wrap up the proceedings of it.
Rahmat Ullah filed these objections to three associations of the Film Development Corporation (FDC). In the complaint, he alleged that Shakib Khan had leaked the film's production schedule, caused financial losses to the project, and also sexually harassed a woman, who was one of the film's co-producers.