Shakib Khan filing case against producer who accused him of rape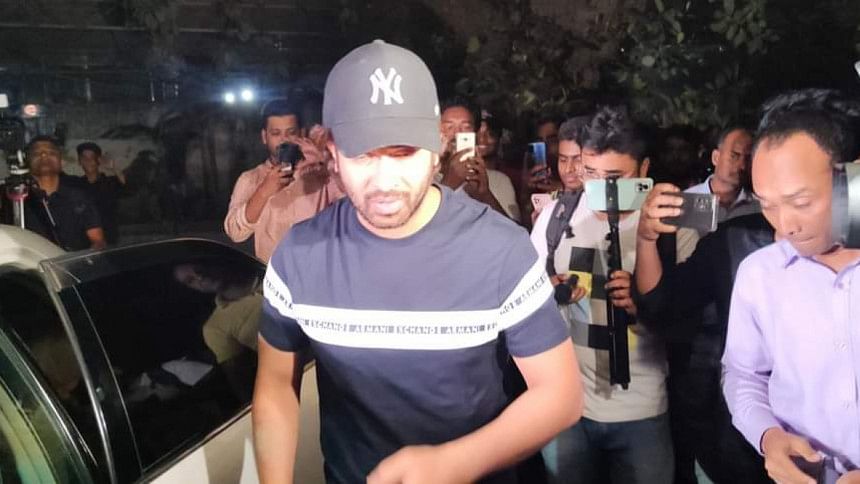 Shakib Khan is going to file a legal case against producer Rahmat Ullah for extortion and spreading false allegations against him.
The actor now at the Gulshan police station to file the complaint.
He told The Daily Star that this legal proceeding is to keep the 'fraud' producer in the country, so that he cannot escape. "I have had enough, he has harassed and embarrassed me in every possible way, and now I will see the end to it," said Shakib Khan.
Rahmat Ullah is said to be the president of the Australia-Bangladesh Press and Media club and also the current president of the Bangladesh Cultural Association. Hei filed a written complaint alleging Shakib Khan during the actor's travel in Australia in 2017, while shooting for the film, "Operation Agneepath".
Along with alleging Shakib Khan for sexual misconduct, he also complained that the actor had travelled to Australia for the shoot of the film but had not wrapped up the proceedings of it.
Rahmat Ullah filed these objections to three associations of Film Development Corporation (FDC). In the complaint, he alleged that Shakib Khan had leaked the film's production schedule, caused financial losses to the project and also sexually harassed a woman, who was one of the film's co-producers.