Farin, Pritom start shooting for 'Kacher Manush Dure Thuiya'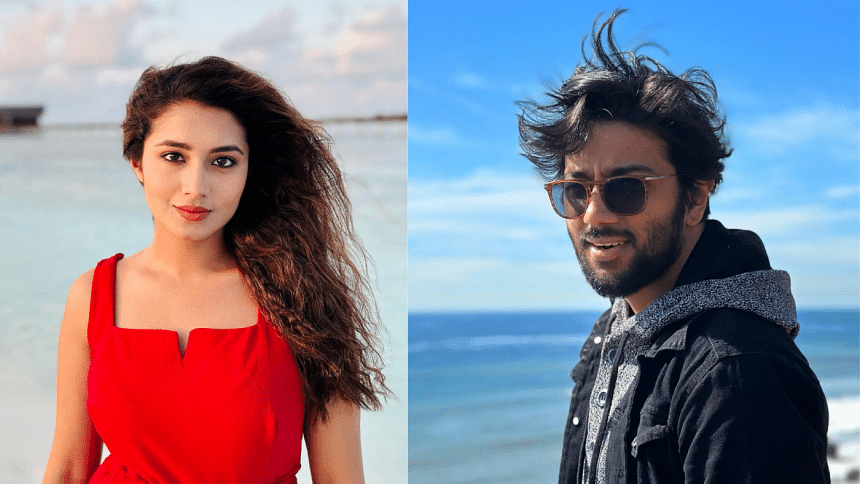 Right after an intimate wedding and quick honeymoon in Maldives, Tasnia Farin is now in Australia to shoot Shihab Shaheen's two projects. One of the projects is titled, "Kacher Manush Dure Thuiya". In this web film, Farin will share the screen with singer and actor Pritom Hasan.
Pritom Hasan was seen posting a picture of him in front of Sydney Harbour Bridge recreating a timeless photo of the Bollywood film, "Dil Chahta Hai".
The film, "Kacher Manush Dure Thuiya" is part of the anthology that is guided by noted director Mostofa Sarwar Farooki. The project is titled "Ministry of Love" and comprises of twelve new Chorki original films directed by twelve distinct directors.
Mostafa Sarwar Farooki told the media that the project will be as unconventional and ambitious. Redoan Rony also informed that the projects will be available throughout different times in 2023 and 2024.