'Captain America 4' renamed to 'Brave New World'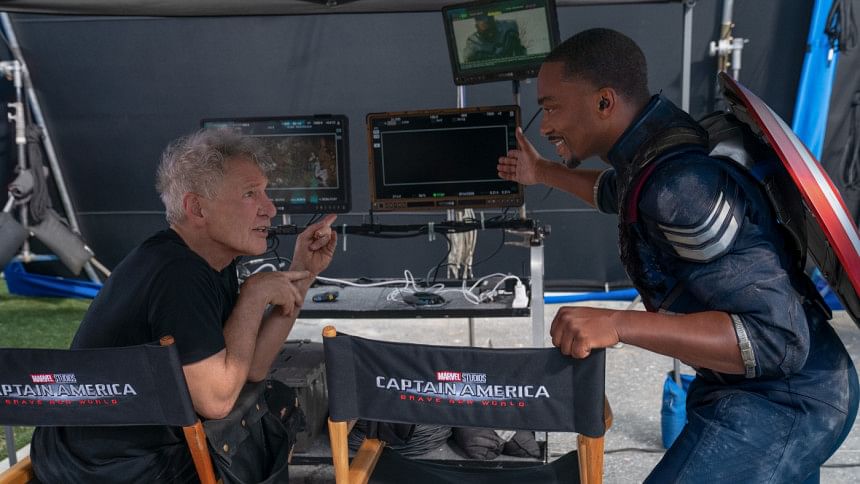 Yesterday, Marvel Studios made an exciting announcement, revealing the official title of their upcoming and fourth "Captain America" film as "Brave New World". Previously known as "Captain America: New World Order", the studio took to Twitter to share the new title with fans.
The film is set to hit theaters on May 3, 2024, as stated in a post on Marvel Studios' official page, accompanied by a first-look photo featuring stars Anthony Mackie and Harrison Ford on the film's set.
"Brave New World" marks Anthony Mackie's debut as the lead hero in a feature film, after his portrayal of Falcon in the Marvel Cinematic Universe (MCU) and his transition to the Captain America role in the Disney+ series "The Falcon and the Winter Soldier". 
The film is directed by Julius Onah, who has also co-written it alongside Malcolm Spellman.
Notably, Harrison Ford will be making his first appearance in the MCU with this film, portraying Thaddeus "Thunderbolt" Ross, the President of the United States in the "Brave New World" storyline. 
Captain America: Brave New World

In theaters May 3, 2024 (via @anthonymackie) pic.twitter.com/u1kCgLolsL

— Marvel Studios (@MarvelStudios) June 6, 2023
Liv Tyler and Tim Blake Nelson will be reprising their roles as Betty Ross and Samuel Sterns, respectively, from "The Incredible Hulk". The talented cast also includes Shira Haas and Danny Ramirez.
Chris Evans originally brought the character of Captain America to life in the MCU but concluded his journey with the franchise in "Avengers: Endgame".