Bobby falls sick while shooting in Barisal
Recently, actress Eamin Haque Bobby travelled to Ulania, Barisal to shoot the film "Meghna Konna". However, she would fall sick and was immediately taken to a doctor.
She informed The Daily Star that initially, the doctors had diagnosed her with bronchitis. After that, her health deteriorated and she had to come back to Dhaka.
"After coming to Dhaka, I was diagnosed with pneumonia. Due to chest pain and extreme coughing, I was having breathing problems until yesterday," informed the "Nolok" actress. "I was given antibiotics, and the physician told me to take 15 days of bed rest."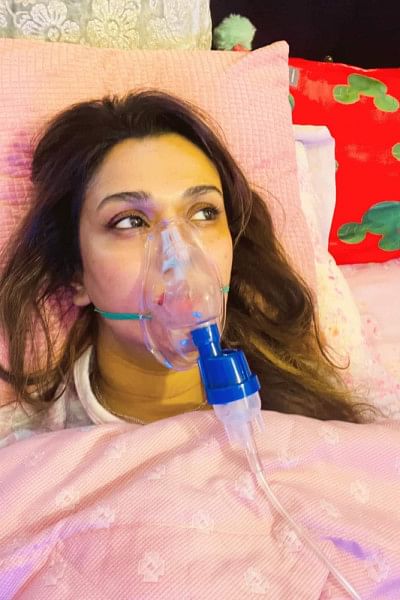 Directed by Fuad Chowdhury, "Meghna Konna"  depicts the story of two women living in different places and classes of society. However, both have one thing in common, that they raise their voices to break the shackles of the patriarchy.
The film also stars Fazlur Rahman Babu, Shatabdi Wadud and Sajjad Hossain, among others.