New year, new films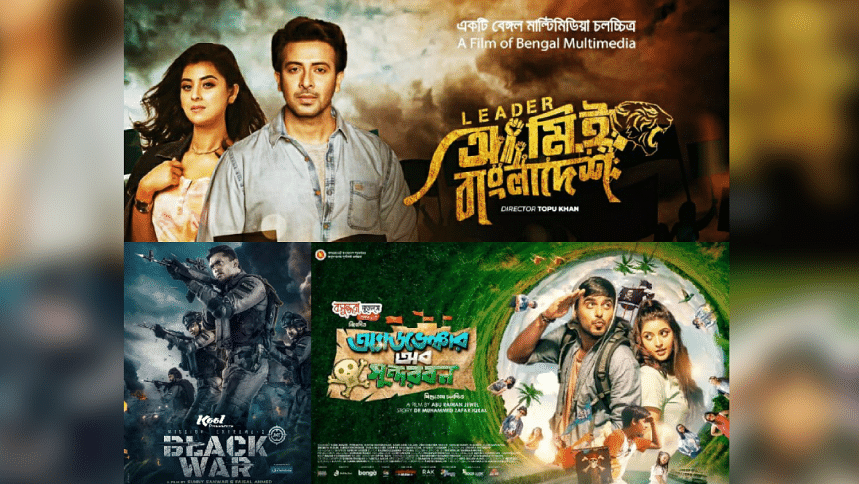 The last six months have been akin to a festival of amazing films for the audience. Hoping to continue this fever of wonderful productions in  this year as well, the filmmakers, actors and associated parties eagerly lined-up several big budget films awaiting releases soon.
Arifin Shuvo starrer "Black War", set to appear in theatres screens, both nationally and internationally, on the second week of January.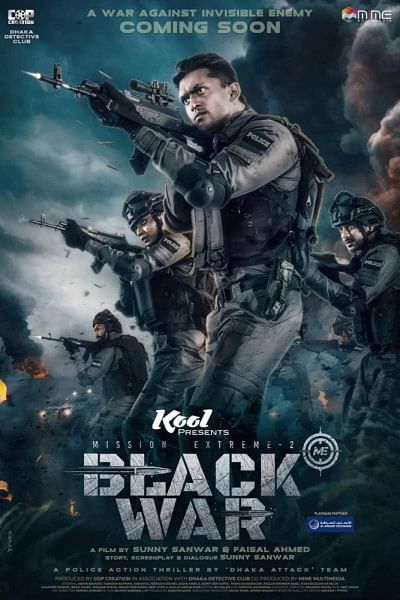 The Sanny Sanwar and Faisal Ahmed directorial film also stars Taskin Rahman, Jannatul Ferdous Oishee, Sadia Nabila, Raisul Islam Asad, Fazlur Rahman Babu, Misha Saudagar, Shatabdi Wadud, Manoj Pramanik, and Iresh Zaker amongst many others.
Abu Raihan Jewel's debut directorial film "Adventure of Sundarbans" will be released on January 20. Featuring Siam Ahmed and Pori Moni in lead roles, the children-based film will also Shahidul Alam Sachchu, Azad Abul Kalam and Ashish Khandaker alongside 20 child artists.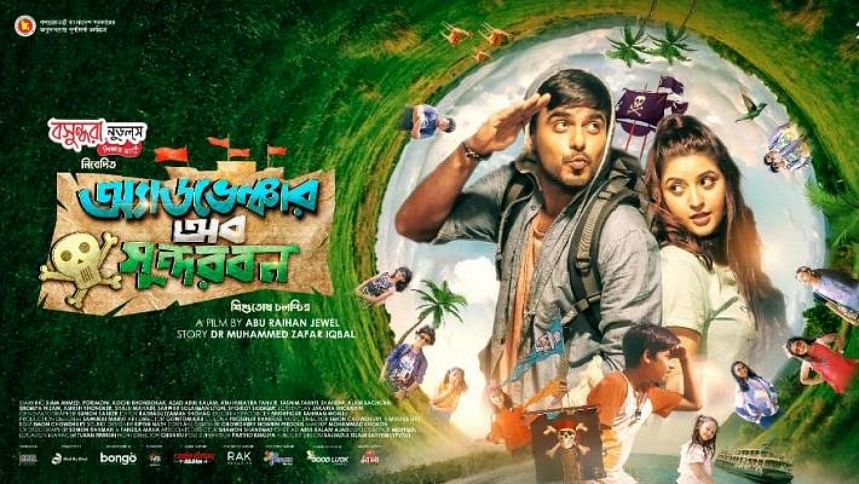 The government grant received film "Adventure of Sundarbans" is adapted from Dr. Muhammad Zafar Iqbal's novel "Ratuler Raat Ratuler Din".
"I played the role of Tisha in this film. While shooting it, we were not allowed to get off the launch, but I wanted to touch the ground. I have annoyed my director a lot about this," said Pori Moni to The Daily Star.
"I have known Ratul's character for a long time but never thought I will be able present him before the audience," mentions Siam Ahmed. "Just like many of us have survived the wave of Covid-19, this film also survived the pandemic and returned to us."
Renowned director Uddin Selim's new film "Kajol Rekha" is also scheduled to be released next February. The film stars Sariful Razz and Mandira Chakraborty in the lead roles. Iresh Zaker, Rafiat Rashid Mithila, Azad Abul Kalam, Khairul Bashar and Sadia Ayman amongst others will also appear in the film.
The film is all set to take the audience 500 years back, the tale has been adapted from a folk song of Mymensingh.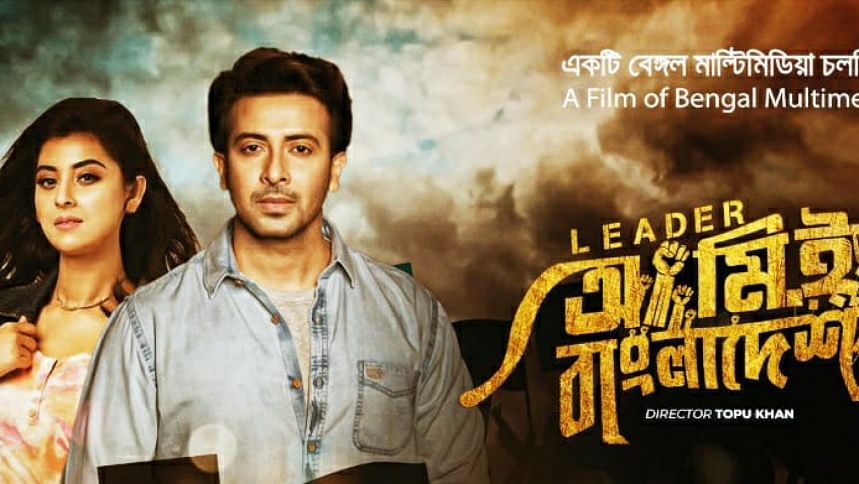 Shakib Khan, Shabnam Bubly and Misha Saudagar starrer "Leader Amie Bangladesh" is scheduled for release in the next few months. The Topu Khan directorial, themed around action, romance and social awareness, received much appreciation from the censor board.
Dipankar Dipan's "Antarjaal" is also prepared to take the audience by surprise next Eid. The cyber thriller features Siam Ahmed as Siam Lumin and Bidya Sinha Min as Nishat. It also casts Sunerah Binte Kamal and ABM Sumon, among many others.
Written by Dipankar Dipan himself, alongside Saifullah Riyad and Asha Zahid, the film was produced by Motion People Studio which is an initiative of the ICT Division of the government.