BFDC pay their final respects to Farooque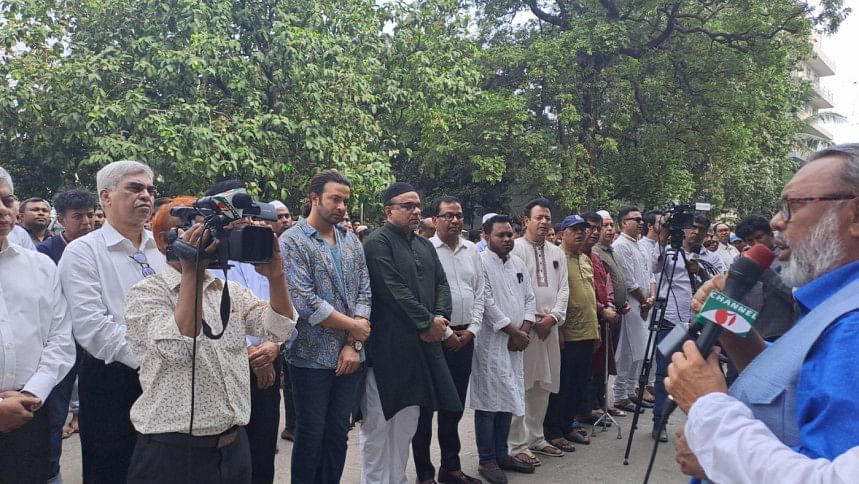 For the final time, legendary actor Farooque was brought to the courtyard of the Bangladesh Film Development Corporation (BFDC), a place that directly witnessed the transformation of Akbar Hossain Pathan into the silver screen's, "Mia Bhai".
The actor was brought to the BFDC premises today at 1 pm, where he was swarmed by admirers and well-wishers. Present among them were family members, colleagues, and the likes of stars Sujata, Alamgir, Ilias Kanchan, Nayeem, Suchanda, Misha Sawdagor, Nipun Akter, Ferdous, Omar Sani, Bappy, director Kazi Hayat, Animesh Aich, producer Khorshed Alam Khosru and many more. Bangladesh Film Directors Association (BFDA) and Film Artistes' Association also paid their last respects by bestowing floral arrangements.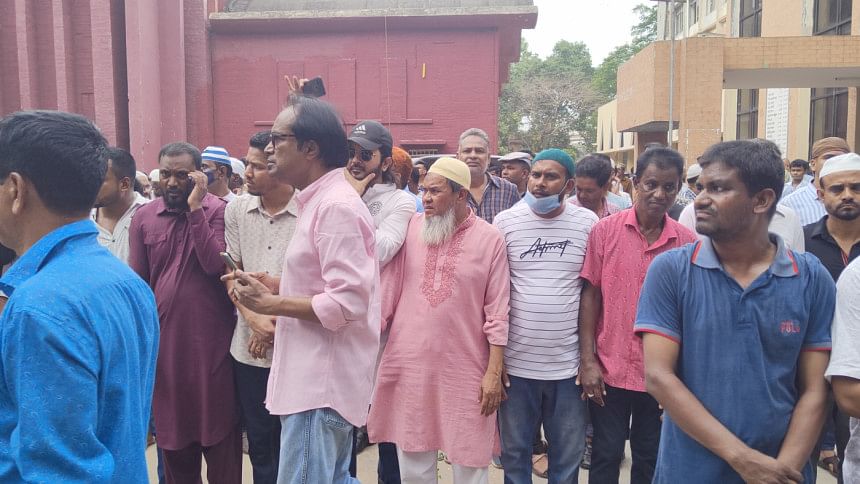 The namaz-e-janaza of the legendary actor was completed at BFDC around 1:50 pm, after which he was transported to the Channel i building. There, actors Shakib Khan, Ferdous, Afsana Mimi and many more joined in to pay their respects to the departed, while another namaz-e-janaza took place after.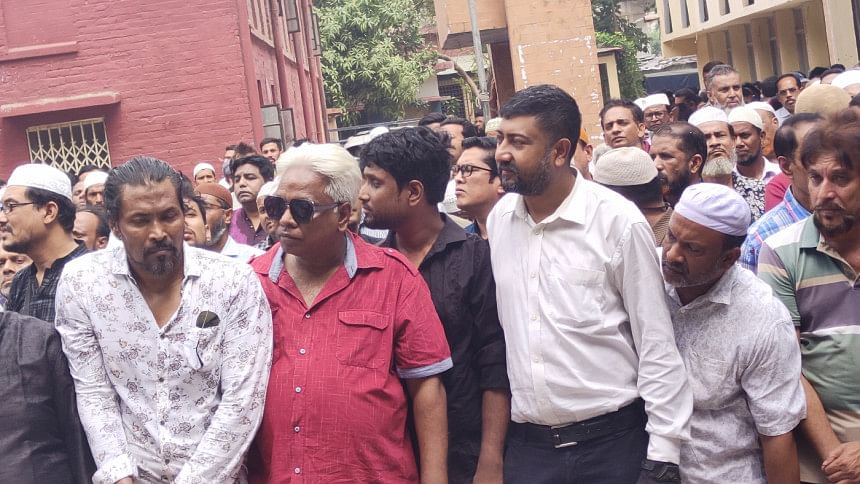 Earlier today at 11:00 am, a solemn procession made its way to the Central Shaheed Minar, where people from all walks of life paid their respects to the legendary actor, freedom fighter and parliament member.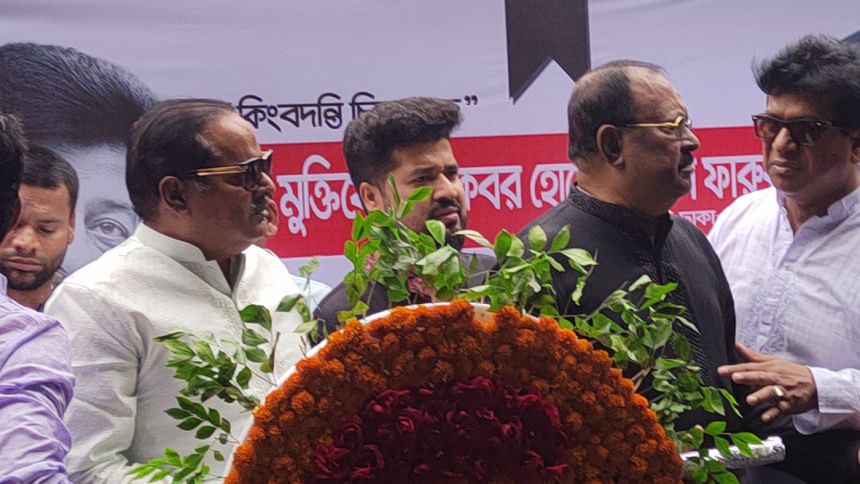 The second namaz-e-janaza took place at Gulshan Azad Mosque, which took place after Asr prayers. Finally, he will be laid to rest in his native hometown of Kaliganj, closing the final chapters of an extraordinary life.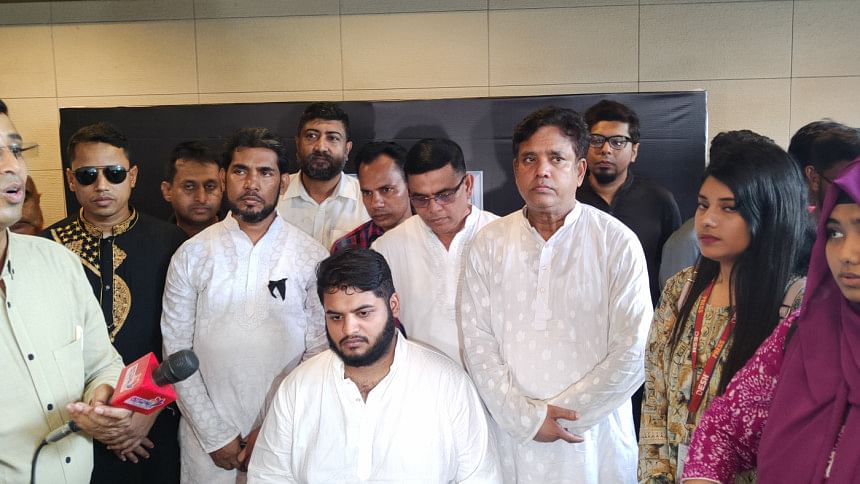 Among his notable filmography are beloved classics "Sareng Bou", "Lathial", "Sujon Sokhi", "Noyon Moni", "Mia Bhai", "Golapi Ekhon Traine", "Saheb", "Abar Tora Manush Ho", and "Alor Michil", among others.
While his physical presence may be gone, his indomitable spirit and his immeasurable contributions to Bangladeshi cinema will continue to inspire and ignite the hearts of future generations.