Farooque returns to Bangladesh after 803 days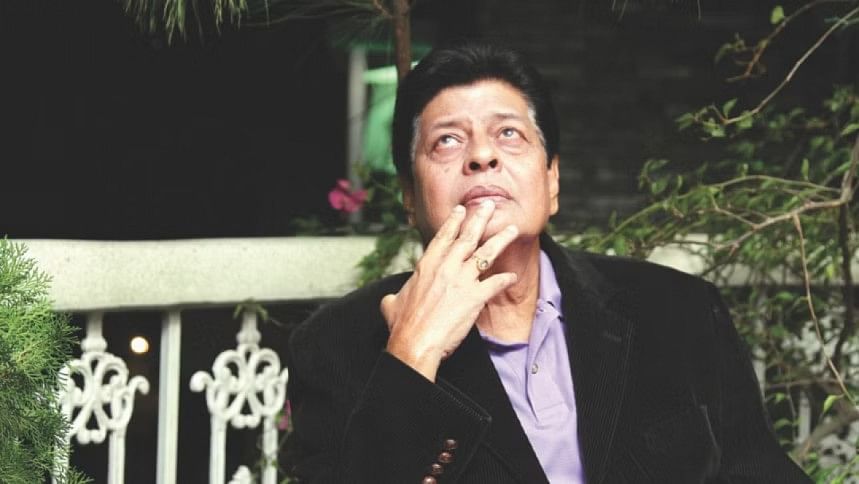 Legendary actor, Freedom Fighter and Member of Parliament, Farooque has finally returned to his beloved country after 803 days. Sadly, prior to his return, he was engaged in a prolonged battle with an illness that began on March 4, 2021, which ultimately led to his untimely demise.
Farooque passed away yesterday, May 15, around 8:30 am, at the Mount Elizabeth Hospital in Singapore.
Despite his physical absence, Farooque's unwavering devotion and boundless love for his country remained steadfastly entrenched within his heart. His iconic status as an evergreen hero in Bangladesh and his magnetic portrayal of "Mia Bhai" continues to resonate with fans across generations. 
Yesterday morning, the film industry and the nation at large were plunged into mourning with the tragic news of Farooque's passing. 
Today, the late legend's body arrived in Bangladesh at 7:50am, beginning a profoundly poignant and sombre journey. His body was first taken to his residence in Uttara, where family, friends, and well-wishers paid their final respects.
At 11:00 am, a solemn procession made its way to the Central Shaheed Minar. Subsequently, the procession will proceed to Bangladesh Film Development Corporation (BFDC), a place close to Farooque's heart, for the first namaz-e-janaza after Zuhr prayers.
Then, he will be taken to Gulshan Azad Mosque for his second namaz-e-janaza. Finally, he will be laid to rest in his native hometown of Kaliganj, closing the final chapters of an extraordinary life.
Among his notable filmography are beloved classics "Sareng Bou," "Lathial," "Sujon Sokhi," "Noyon Moni", "Mia Bhai", "Golapi Ekhon Traine", "Saheb", "Abar Tora Manush Ho", and "Alor Michil", among others.
As Bangladesh bids farewell to an icon, the legacy of Farooque will forever endure, serving as a shining example of dedication, passion, and unwavering love for the nation and its people. While his physical presence may be gone, his indomitable spirit and his immeasurable contributions to Bangladeshi cinema will continue to inspire and ignite the hearts of future generations.