He was not only a fellow artiste, but a brother to me: Rozina remembers Farooque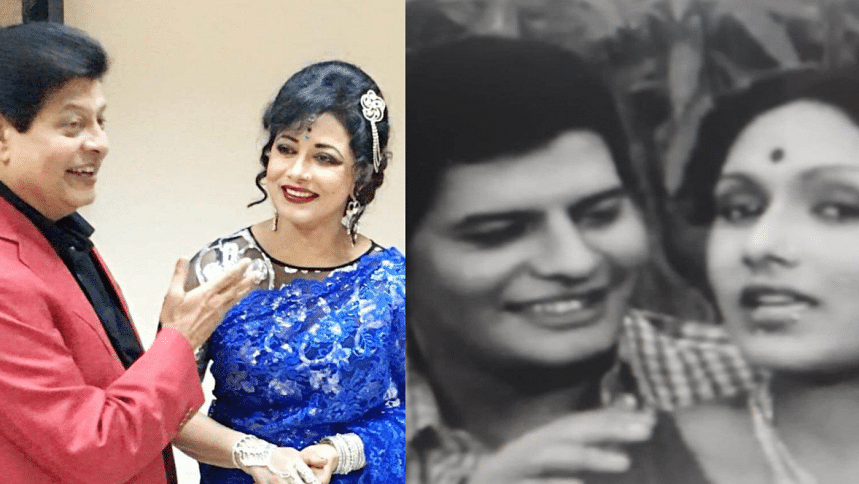 Legendary actor and Member of Parliament, Akbar Hossain Pathan (Farooque) passed away earlier today, leaving behind numerous memories of his successful career in the black-and-white era of Bangladeshi cinema. 
Actress Rozina, who worked alongside him in many of his films, expressed her disbelief at his passing and recalled their memorable collaborations in many successful films. 
"I can't believe that Farooque bhai is no more. While I understand that it's natural for people to die, I still can't believe the departure of such a beloved person," said Rozina. 
Rozina and Farooque paired up in many popular movies that were deeply appreciated by the audience. Their collaboration in the film "Tasher Ghor" is still remembered and praised by many to this day. 
"We first acted in the film, 'Chokher Moni', directed by Narayan Ghosh Mita. We collaborated on many popular films under his direction," said the actress. 
Recalling the memories of their first film, Rozina added, "We shot 'Chokher Moni' on a cold winter night. However, Farooque bhai provided me with all kinds of support to help me shoot in the harsh weather. He was not only a fellow artiste, but also a brother to me."
Apart from his talent as an actor, Rozina stated that Farooque was also known for his bravery and love for Bangladesh and Bangabandhu Sheikh Mujibur Rahman. He was not afraid to speak out against injustice and was known for his simplicity. 
The last film in which Farooque and Rozina acted together was "Motshokumari". 
"We have so many memories together in this one life. The memories are making me nostalgic and melancholic now. I am still asking myself, is he really gone?" concluded Rozina.