I used to call him Dulu: Sohel Rana recalls memories of Farooque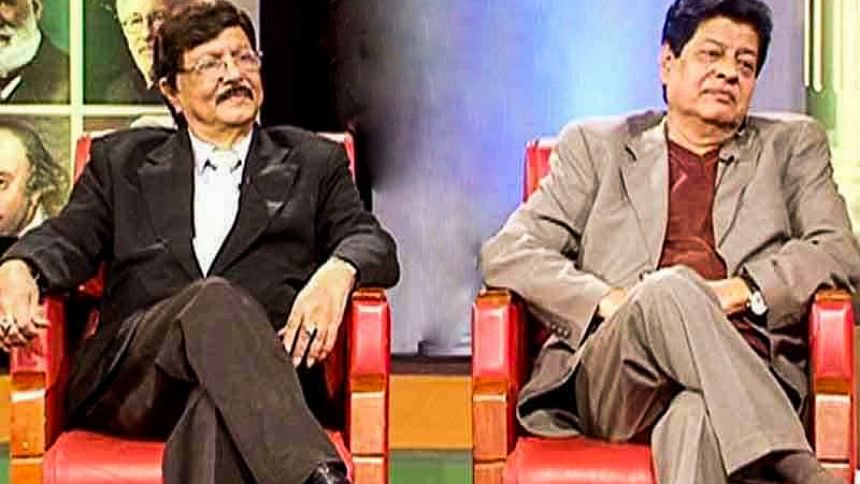 Lovingly dubbed 'Mia Bhai', actor and Member of the Parliament, Akbar Hossain Pathan Farooque, passed away at 8:30 am today. He was 74 years old at the time of passing.
Noted actor Sohel Rana and Farooque share a lot of memories together as they were close colleagues in their showbiz career and were associated with student politics as well. The two artistes have immense contribution to the Bangla film industry.
Recalling the memories of the artiste, Sohel Rana spoke to The Daily Star.
"When I was a student of Dhaka University, Farooque was a first-year student of Jagannath College. I was involved in Central Chhatra League politics, while he was involved in College Chhatra League politics. Our relationship was developed while doing the politics based on the ideologies of Bangabandhu," shared the veteran actor.
They shared a bond of lifetime, while working closely in the showbiz they created some golden memories that will always be in Sohel Rana's heart. "It's hard to believe that he is no more. He had great respect for me. He was very dear to me. Interestingly, many would not know that his nickname was Dulu. I used to call him by that name. As long as I live, I will live remembering Dulu's words."
According to the actor, Farooque had huge contribution in the film industry particularly for the films that conveyed bold social messages. "I believe what we have lost is irrecoverable. He has given a lot to the industry. His bold dialogues in social cinema were well received by the audience."
Sohel Rana informs that physically he is not doing well either. "At this point, the news of his demise broke me mentally. I thought it could be a rumour, since we heard such rumours earlier as well. It is hard to convince myself that I can never call him Dulu again, may his soul rest in peace."