I have nothing to be sad about: Sohel Rana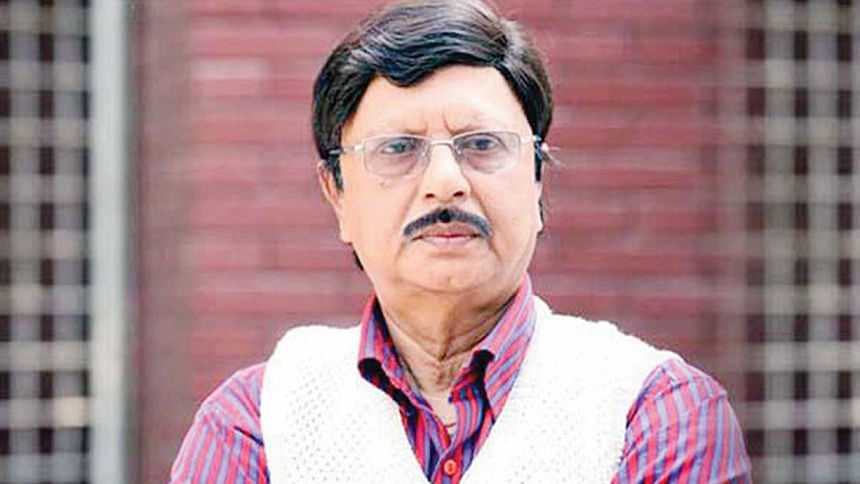 Yesterday marked the 76th birthday of the legendary actor Sohel Rana. The actor has expressed his excellence not only in acting but also in direction and production. Throughout his career, the actor has earned numerous National Film awards and Lifetime Achievement awards.
In addition, the actor is also a respected freedom fighter. After the birth of the nation, Sohel Rana was the first to produce a film based on the Liberation War called "Ora Egaro Jon".
On the occasion of his birthday, the actor had a casual chat with The Daily Star.
You have just turned 77 years old, how are you feeling about it?
I'm alive, and for that, I am grateful to the Almighty. With every breath, my lifespan is nearing its end. Many of my time have already left us. Their memories often flash before my eyes. Times have changed, and so have our beliefs.
I just pray that the Almighty keeps me as I am today. I want to stay healthy and leave this world while I remain healthy. I don't want to fall ill and be a burden to anybody.
You are both an actor and a freedom fighter. What do you consider your greatest achievement?
That would be the love and respect of the people. What could be a greater achievement than that? I think I got everything the Almighty had in store for me.  I am an ordinary man who has only acted in films. For me, to gain the love and blessings of so many people—nothing could triumph over this. 
Do you have any regrets?
No, I don't have any regrets. I am satisfied with all I have got in my life. I dabbled into politics as a student for my country, and even fought to free my motherland. I never thought I would be an actor but here I am. I have been here for 50 years and received love, blessings, and respect in return. What could I possibly have to regret?
I don't want to live for a long time now. I just wish to be with everyone for 5-7 years and leave the world without hurting anyone.
How is your health nowadays?
At my age, I am as healthy as I could be. But I have to do regular health checkups. I will be going to Singapore again next month for a checkup. Other than that, my eyesight feels a bit hindered.
How did you spend your birthday yesterday?
I was at home. Numerous people congratulated me over the day and expressed their love. Some people came over as well; I spent the whole day showered with well-wishes.