Arifin Shuvoo revels in action-packed 'Black War' teaser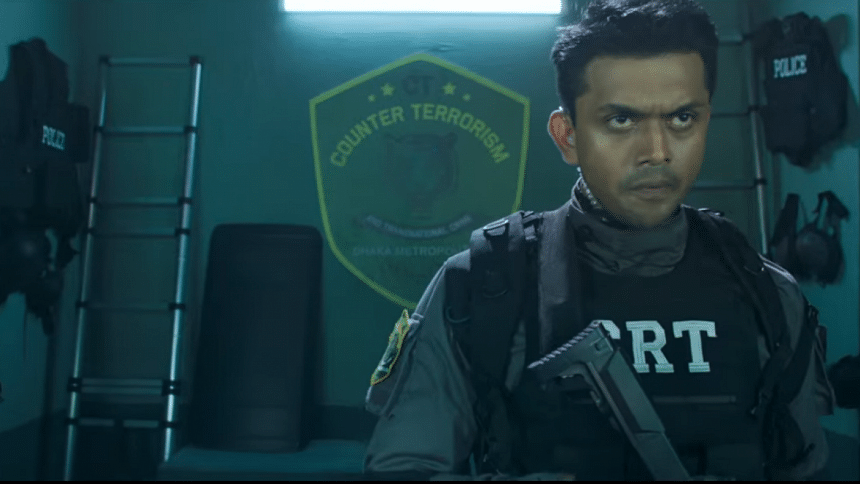 Action star Arifin Shuvoo's "Black War", which is a sequel to his much-appreciated "Mission Extreme", dropped its teaser yesterday.
The film will release in both national and international waters on January 6.
"I am sure that 'Black War' will fully satisfy the audience," said Arifin Shuvoo to The Daily Star. "Many reached out to me and said that they liked the trailer, and that they can't wait to see the rest of the film."
The film has been jointly directed by Sunny Sarwar and Foysal Ahmed. It also stars Taskin Rahman, Sadia Nabila, Jannatul Ferdous Oishee, Raisul Islam Asad, Sumit Sengupta, Fazlur Rahman Babu, Misha Sawdagar, Shatabdi Wadud, Manoj Pramanik, Iresh Zaker and Maznun Mizan.