Alia, Ranbir return home with their baby girl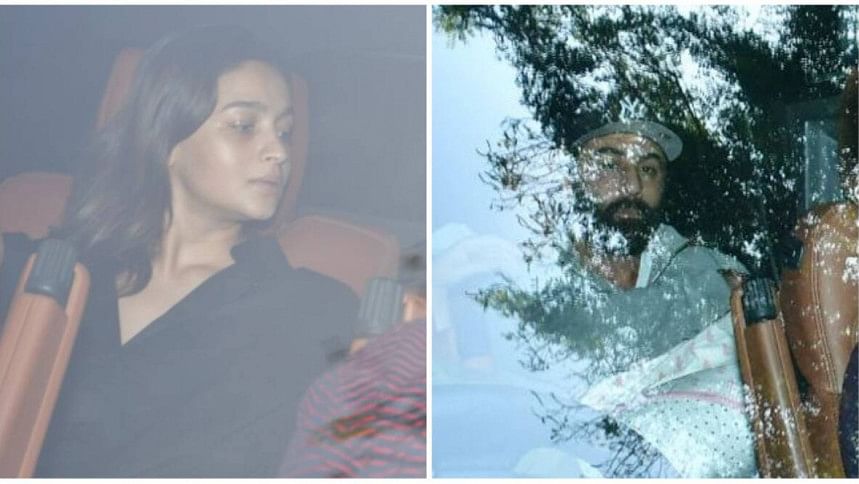 Alia Bhatt and Ranbir Kapoor reached their home in Vastu on Thursday morning, along with their new baby girl in their arms. Alia was spotted wearing a black outfit and golden earrings as she sat next to Ranbir in their car. The baby could be seen in Ranbir's arms.
The Bollywood superstar couple welcomed their first child at Sir HN Reliance Hospital this Sunday.
Ranbir's mom, Neetu Kapoor was also spotted returning to the house at the same time.
In a chat with the paparazzi, Neetu Kapoor said Alia and her baby were doing 'absolutely fine'. When asked if the baby had been named, Neetu replied that it had not been decided as of yet. The media also asked her if the baby resembles Alia or Ranbir, to which Neetu said that 'it's too early to tell. She is very small right now'.
Alia announced the birth of her first child in a joint note with Ranbir Kapoor on Instagram this Sunday. The post read, "And in the best news of our lives: Our baby is here.. and what a magical girl she is. We are officially bursting with love - blessed and obsessed PARENTS!!!!! love, love, love. Alia and Ranbir."