10 years of 'Yeh Jawaani Hai Deewani'
A story of youth, love and friendship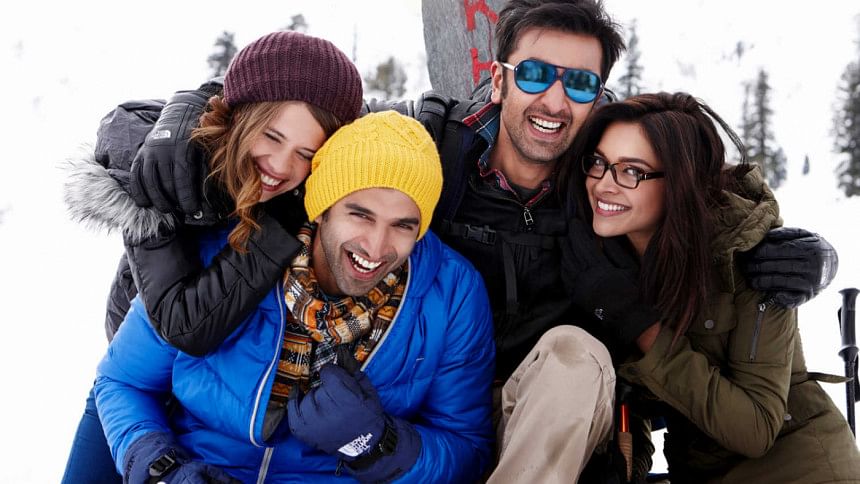 Ayan Mukherji's directorial rom-com "Yeh Jawaani Hai Deewani" (YJHD) was a very ambitious project. It was released under the glorious banner of Dharma Productions, and brought together a real-life couple on screen. With a high budget, stunning cast, mind blowing destinations and lavish lifestyles, YJHD was set out to be yet another Dharma film, with no relevance to reality.
So, it came as no surprise when the film conquered the box office. YJHD did not just earn well, it also managed to carve its own place within the minds of the dynamic youth, making it a success both on and off screen. It came in like a breath of fresh air, with a whirlwind of emotions, and decided to stick around.
Starring Ranbir Kapoor, Deepika Padukone, Aditya Roy Kapur and Kalki Koechlin in prominent roles, it lives in our hearts rent-free, even after a decade since its release. It tugs our heartstrings, makes us think of a forgotten loved one, and the craziness of youth. It is also about realising how friends drift apart and engage in their own lives, but are always there for each other.
Naina, played by Deepika Padukone, is probably my favourite character on-screen. This could be because I could find a little bit of me in her spontaneity. Be it the frustration of feeling alone, or the fear of new adventures, it is almost like living her life these days. From the school nerd with spectacles, to a mature woman contemplating life, her transformation is inevitable. She taught us the importance of letting go and waiting, because things take time. Naina redefined courage, and showed how one can be everything all at once. She was her parents' favourite daughter, an independent woman and most importantly, a friend anyone could rely on. Her character was like a reflection of life on screen, and her flaws made it all seem all the more real.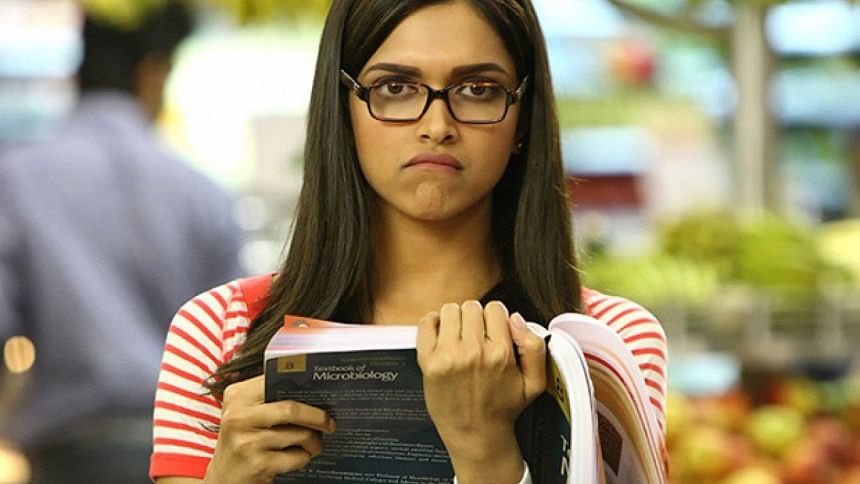 Bunny, or Kabir, played by Ranbir Kapoor, is someone we aspired to become growing up. He is not afraid of chasing his dreams, and we are afraid that life is too short to keep running without a destination in mind. The nomad within him gracefully taught us how important it is to explore life to the fullest. While he would always be remembered as an immature flirt, I like to think of him as a more layered character. There is a certain zeal he embodied, and a wave of enthusiasm he carried, that made his company fun. He has his fair share of woes, and we do not see him expressing what he feels.
Aditi (Kalki Koechlin) and Avi (Aditya Roy Kapur) were the perfect addition to this group of friends. They came with their contrasting personalities, and added the much-needed light-heartedness and drama to the rom-com. Aditi's character development deserves a special applause, and although it broke our hearts, we understood that she ended up with someone who valued her presence. It subtly explained how love is not enough for two people to be together, and how multifaceted relationships are. I personally always felt bad for Avi, and the mess he has put himself in. We all have friends who we want to save, with all our heart, but sometimes things do not go as planned and he is a living example of how life is full of eddies.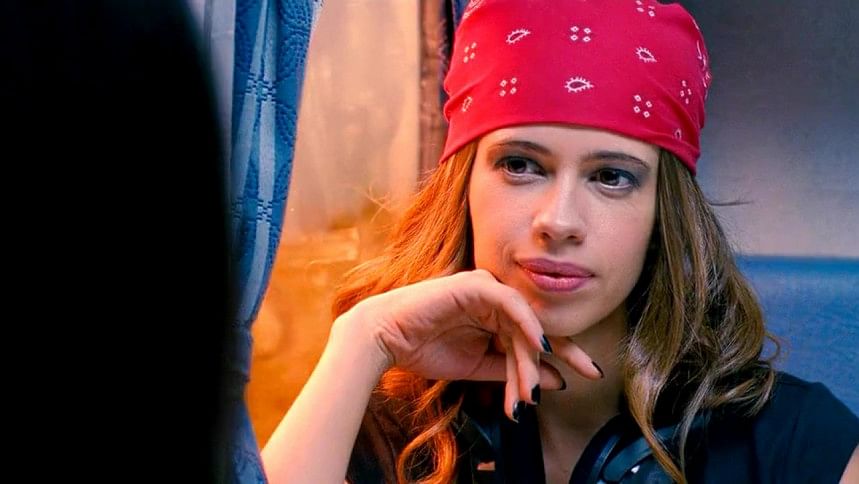 If we judge the film by the plot, there is not anything remarkable about it, and it is totally alright. Some films manage to enchant us simply by portraying the reality, or presenting characters we end up loving. Here, Mukherji masterfully creates a timeless story of love, friendship, and self-discovery. It also brought with itself an amazing playlist, that we shuffle for finding the right note every now and then. Lastly, the film gave us goals, for trips, friendships and even destination weddings.