'Manyfestation': A rustic drama of dynamic forms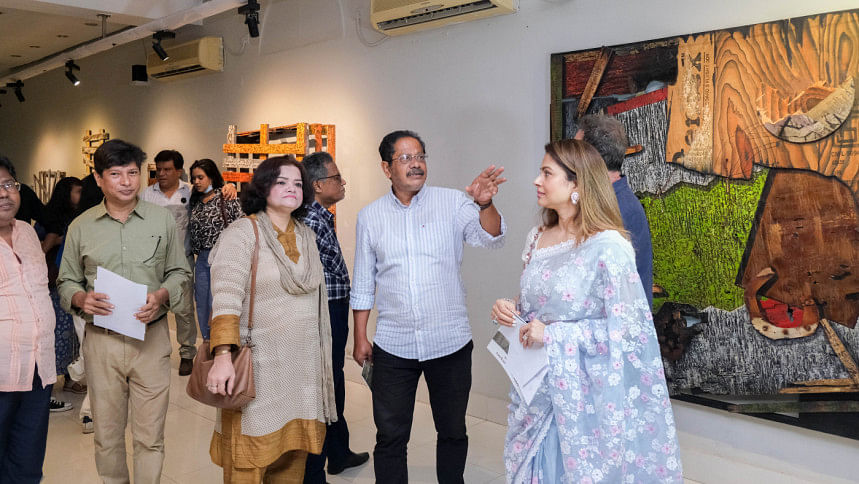 The inauguration ceremony of "Manyfestation"-Sarkar Nahid Niazi's sixth solo exhibition took place at La Galerie of Alliance Francaise de Dhaka on June 2, 2023. The president of Samdani Art Foundation, Nadia Samdani graced the event as the chief guest, and artist Prof. Shishir Bhattacharjee as the special guest. After the welcome notes and cordial speeches from the guests, the exhibition was opened for everyone to visit.
Sarkar Nahid Niazi is a freelance artist who completed her education in drawing and painting from the Institute of Fine Arts, University of Dhaka. There are twenty-five artworks put on display. The artist has already done five other solo exhibitions, and taken part in twenty group exhibitions at home and abroad.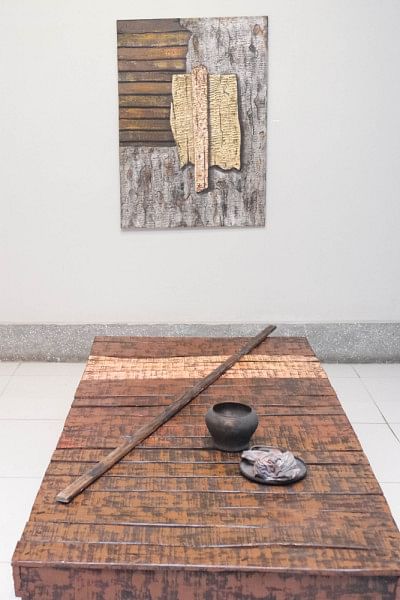 This particular event is the result of her thought-process for the last five years. After being asked about it, she explained that it is her attempt to revive the old, rusty, and wretched things around us through her artistry.
Niazi's art pieces mainly consist of acrylic on wood, canvas, and cardboards. She has mentioned that she portrays her imagination through dynamic compositions of forms and shapes, saying, "a wooden tool is a tool, a wooden box is a box, but they become marvelous art pieces after I have worked on them." She added that her eyes see all sorts of things, big or small, and she incorporates them while painting. For example, the series "Image of Ship" has paintings resembling the metallic surfaces of ships.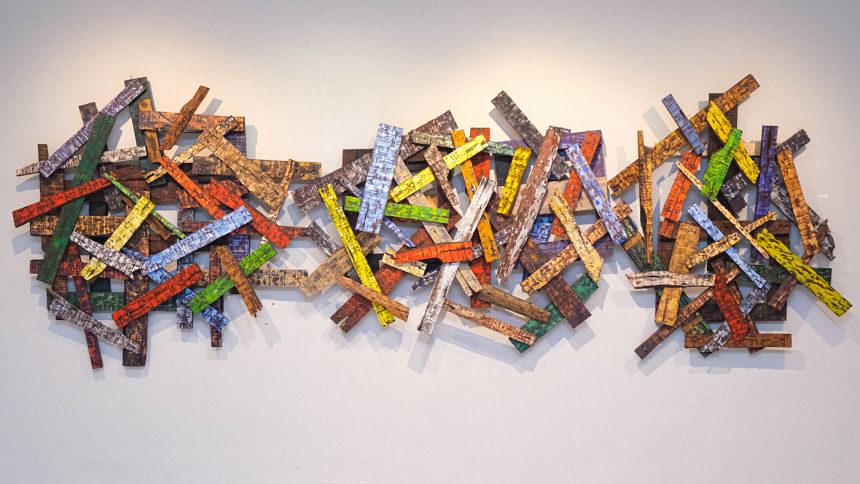 The entire exhibition speaks of the artist's versatility as some of the pieces are hung on walls whereas others stand freely on the ground and some hang from the ceiling. Also, the compositions of wooden panels show a brilliant balance of symmetry and asymmetry.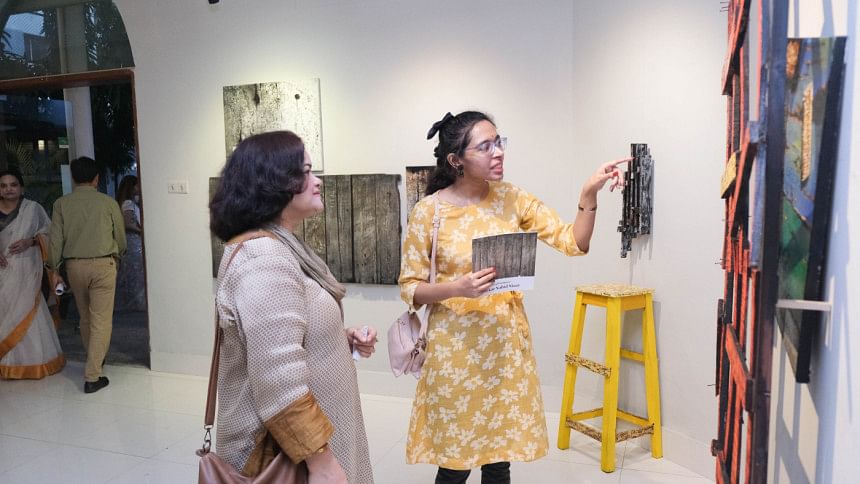 There is a harmony between two dimensional paintings and three dimensional sculptural components. "Image of Tree", "Image of Wood" etc. are painted with much sensitivity. One of the most dominant traits of Niazi's work is the play of textures that bears testament to her skill level.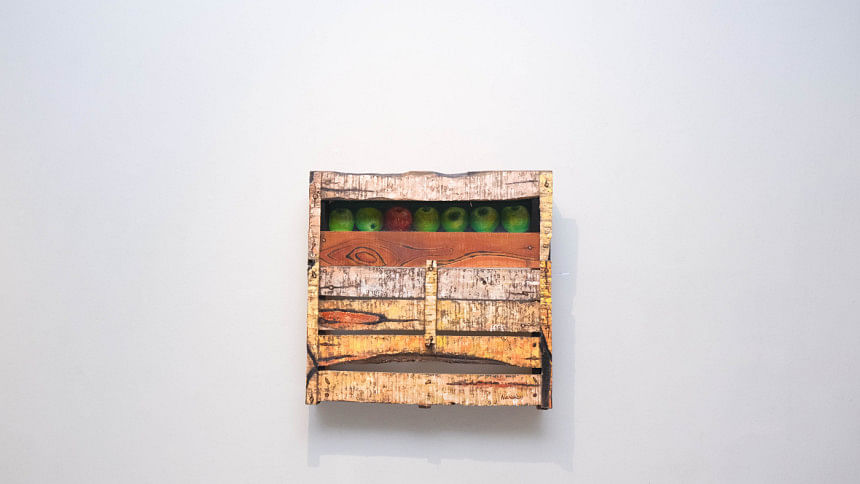 The painting "Box of Apples" was intriguing as the recessed surface holds the two-dimensional apples peeking through the outer surface, resembling an actual wooden box of apples. All the paintings in the gallery are unique in their own ways. In short, Niazi's work reflect a vibrant, dynamic play of forms and shades with rustic aesthetics.
Alliance Francaise will run this open-for-all exhibition till June, 13, 2023.