Tasnia Farin marches on
Tasnia Farin is going to make her silver screen debut with the Tollywood film "Aro Ek Prithibi", on December 2. The actress recently attended the Dhallywood Awards held at the USA. She also visited the UK, where she had shot for her debut film.
Arguably, her most anticipated on-screen role will be for "Karagar" part 2.
In a recent interview with The Daily Star, she talked about her trip, film and upcoming projects.
You attended the Dhallywood awards recently. How did you feel about the programme?
It was quite amazing. I was honoured to attend such programme in the USA. From organisers to the Bangladeshi expatriates— all of them were extremely helpful and hospitable. I stayed there around 5 days, and then went to England.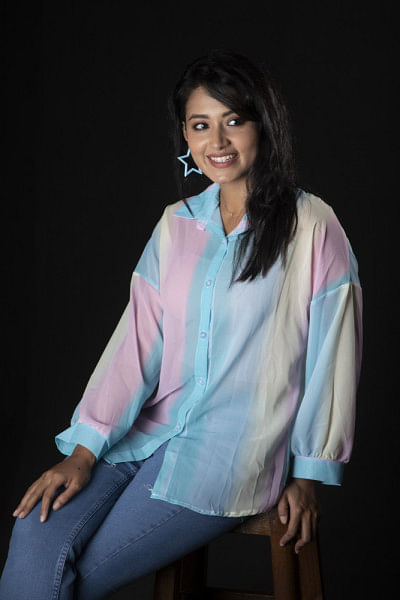 The last time we spoke, you shared that you want to travel more this year. Which places did you visit during this trip?
Yes, I remember it vividly. Due to the pandemic, I couldn't go anywhere. Upon getting the invitation for Dhallywood Awards, I made my mind to visit England and Scotland as well.  
Five months ago, I came to the UK, to shoot for my film. At that time, I got only a couple of days to roam around the place. However, this time I explored new places— in Scotland, Edinburgh, and Glasgow.
How much did you enjoy the fall season in Europe?
It felt like a dream. Fall in Europe is extremely beautiful, just like in the movies. Also, it was the time of Halloween, thus, I enjoyed every bit of my time there.
When did you return to the shoots after returning?
As soon as I came back, I got busy with finishing the pending projects. One of which is Mizanur Rahman Aryan's television project. Some of the portions were shot in Thailand. Also, I have a handful of projects, which will begin soon, and I didn't want to overload the pressure, thereby had to begin work immediately after returning.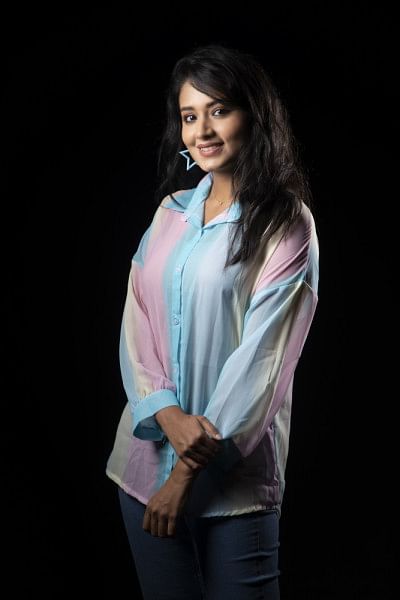 Your debut silver screen project will be released on India on December 2. How excited are you?
Of course, I am super-excited! I will be soon traveling to Kolkata for the film's promotional campaign. I wish we could release the film for our audience as well.
"Karagar- Part 2" will be streaming from December 15. The audience eagerly awaits the project, as it raised the bar of expectations for you.
Definitely. When I read the script of "Karagar", I was blown away with it. From that time, I had this hope that if we can pull the project off, and it is executed well, then it will be one of the projects that people will remember for long.
What are your upcoming projects?
I have already started shooting for Dhrubo Hasan's web film, "Dahokal". Very soon, I will begin working for another web film directed by Rubel Hasan, and I am in the talks with some more projects. Until February, I will be busy with shooting.