I wanted to be a singer: Tasnia Farin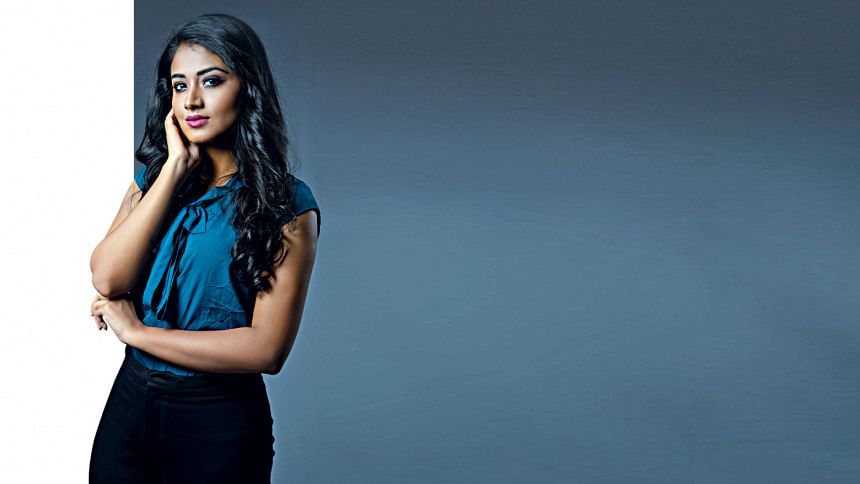 Tasnia Farin, with her sweet demeanor and incredible acting prowess, is now on the way of becoming one of the faces of Bangladeshi media. Her recent release "Tithir Oshukh", a psychological thriller, garnered a lot of appreciation from the audience.
The talented actress has also had a strong grip on music since childhood. She has a Bachelor's degree in classical and Nazrul Geeti, from Nazrul Academy.
We caught up with multifaceted artiste to know more about her latest projects, and plans.
Imraul Rafat directorial "Tithir Oshukh" casts you and Yash Rohan together. How was your experience working on it?
This is the first time that I have worked in a psychological thriller. I have always been fascinated towards such kinds of genres as they are intense and you get a broad dimension to explore.
It was overall a cohesive production, as we had a lot of fun while shooting; at the same time, we had come across some challenges like shooting in unusual locations, costume changing among few others.
What other projects are you currently busy with?
I am in the talks for a few project. In addition, I have signed a web project recently, which will begin the its pre-production in January. For now, I cannot reveal much more than this. It is a big project, and I am looking forward to it.
You recently uploaded a video on your verified Facebook page, covering Radiohead's "Creep". Is singer Tasnia Farin all set to begin her journey?
As of now, people have been appreciating my singing, probably more than my acting!
I have been a student of music since childhood, and being a singer was my first preference. Somehow, it did not happen. However, I do feel like I should concentrate on music, I have some plans about it.
Will we get to see you on the silver screen anytime soon?
I am driven towards my intuition, and always the project that attracts me. I am still waiting for the right project, with which I can make my film debut.