The entire world will listen to Bangla music: Nachiketa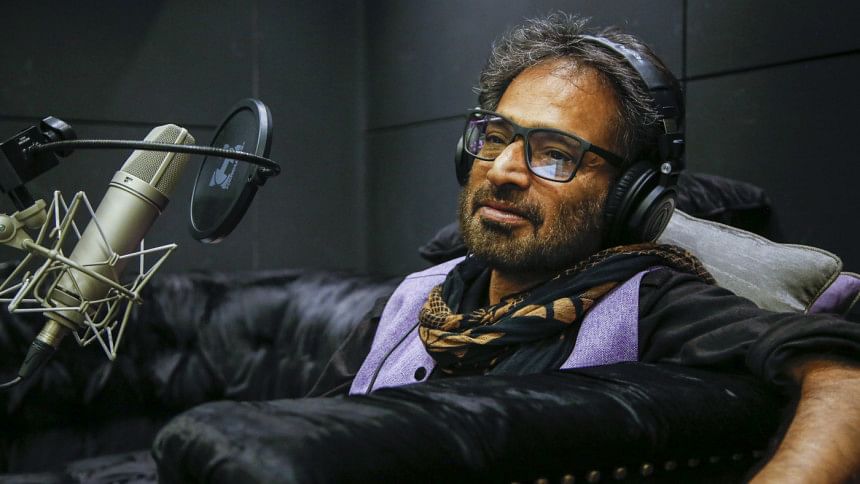 Nachiketa Chakraborty – a man, an institution. Endearingly dubbed the 'agoon pakhi', loosely translated as the 'bird of fire', he is an icon of Bangla music who sings about life, love and our urban realities. He is legendary, but relatable, fiery, but down-to-earth.
The artiste, who admits to being the 'son of Barishal' is in Dhaka, recording with renowned composer-singer Kaushik Hossain Taposh for a new project. We had a chance to talk to the legend at the premises of Gaan Bangla television in the capital.
"I am doing very well, thank you," started an ever-energetic Nachiketa, with a gleaming Taposh by his side. "I really don't know why rumours about me being ill circulate all the time, just because I lost a bit of weight", jested the artiste, who was performing at a show in Chandpur a few days ago, when he got the proposal to work with the Gaan Bangla CEO. "When I told my daughter that I was working with Taposh, she confirmed that he was changing the Bangla music industry for good!"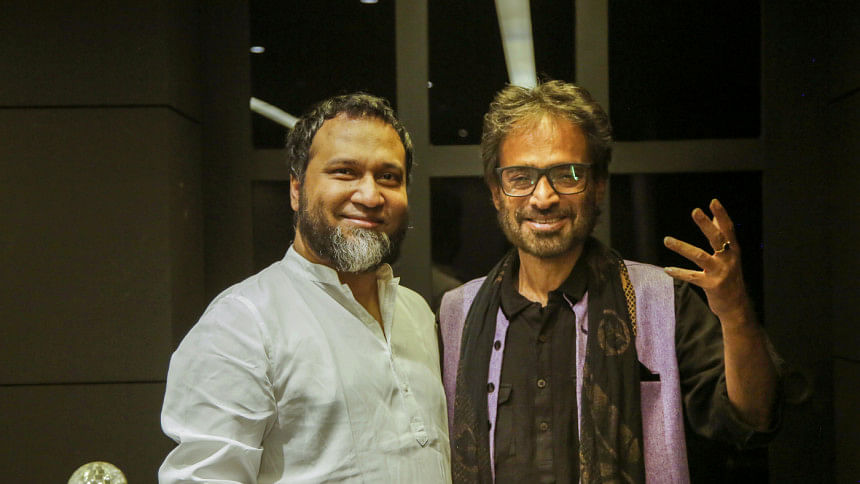 Generations apart, the artistes claim to be bonded by their immense spontaneity and passion for music. "He is truly very talented," Nachiketa heaped praise on Taposh. "The way he gave soul to our songs with his unique language, I was mesmerised".
While gleefully excited for the project that they are working on together, the artiste urged everyone to wait for the end-product. The conversation took to a different tangent when we asked him about how unlike him, the music of today does not depend as much on lyrics.
"I don't agree at all on this one," he said, ready to defend next-gen talent. "There's no such thing as lyric-based music – there's only good music and bad music." He continued, "While it is true that the advent of the internet has, in a way, barred people from being able to concentrate as much on lyrics, some recent work that I've heard from newer musicians have blown me away, so I don't think that the industry is in any danger as of yet."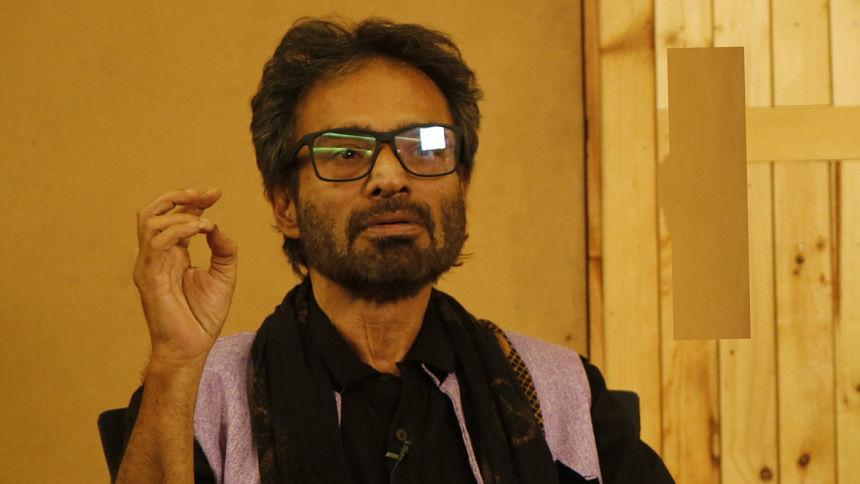 Humility is one of the defining traits of the great artistes, and it became all-the-more evident when he was asked if he would further collaborate with newer artistes. "Look, music is my livelihood, and I don't have a choice but to make songs. I made so many terrible songs during Covid!", he laughed.
On another instance, he displayed severe disdain towards the word 'collaboration'. "This word has a foreign, distant feel to it. Taposh and I are working together because he resonated with me, and vice-versa." The superstar of Bangla music clearly has high hopes for the upcoming song, which will be launched under the banner of TM Music.
"The time will come when the entire world will listen to Bangla music, with talents like Taposh and of course, the newer generation."  
While he went off to the more restricted jamming zone, it was hard to resist the urge to peak in and listen. It was there that I could confirm that the beloved singer was still in his musical prime, with ethereal vocal arpeggios reached effortlessly. Are we in for a Nachiketa classic on Bangladeshi soil? Only time will tell.
Meanwhile, what beautifully resonated throughout the interview was the sense of belonging that he feels towards Bangladesh -- "I've always felt that every single person who speaks in Bangla is my brother."